Background & Current Climate in the Vaccine Wars (Part B)
The latest case of censorship involves Dr. Anthony Mawson, a professor of epidemiology at the School of Public Health, Mississippi. He tread on a danger zone when he conducted a pilot study, the first ever study that compared the health of 666 vaccinated and unvaccinated children.[20] The paper passed peer review twice: it was accepted for publication in November 2016 by the Journal Frontiers of Public Health, and was posted on its website, garnering 80,000 hits within 4 days. It was then "de-accepted" after "a firestorm erupted on Twitter". The article was again peer reviewed and accepted for publication by Journal of Translational Science, and was posted on its website in May 2017.
Once again, the vaccine thought police prevailed and the journal "de-published" the report without explanation. [Dr. Mawson's study was later republished.] This recent example of censorship prompted Dr. Edward Fogarty,[21] Chairman of the Department of Radiology at the University of North Dakota, School of Medicine to comment:
Dr. Edward Fogarty:"As an academic and clinical imager whose specialty is grounded in the ethics of transparency, it is terribly disturbing that this manuscript is getting censored. It begs the question as to why. Nowhere else in academia do we see the degree of censorship of inquiry than in this arena. In fact, the economic, professional and political risks of anyone driving safety science in this sphere of U.S public health is so great that it has served to muzzle virtually an entire professional class.

Concerned physicians who are surgeons, radiologists, pathologists, primary care physicians, and even pediatricians face whispered threats of loss of licensure for even speaking out from within the profession."
Academics and journalists have been intimidated into silence on the issue of vaccines.[22] [See Appendix 10] Indeed, the suppression of essential vaccine safety issues from mainstream information channels can now even be felt when using internet search engines such as google. My suspicions were aroused when I was unable to locate articles critical of vaccine policies written by non-mainstream authors; articles I had previously located. My suspicions were validated when I came across a Reuters headline: "GSK and Google Parent Forge $715 Million Bioelectronic Medicines Firm (2016).
Public health officials and healthcare professionals with financial conflicts of interest and/ or political aspirations are pushing our "democracies" backward, in (what I perceive as) a sinister direction, in which government dictates medical decisions, bureaucratically eliminating our right to free choice. In 2008, proposals to enact mandatory vaccination policies were emphatically rebuffed by Dr. Hamish Meldrum, the chairman of the British Medical Association (BMA), who called proposals for compulsory vaccination "a Stalinist approach." He told BBC that forcing parents to vaccinate their children was "morally and ethically dubious."[23]
Today, government regulators across Europe and Australia have embarked on an aggressive drive to eliminate parental choice; they seek to dictate mandatory vaccination policies.[24] The Italian Minister of Health, Beatrice Lorenzin, is on record making the outlandish, irresponsible, false claim that in 2013, 270 children in London died of measles.[25] The UK government documented 4 deaths in 25 years due to measles.[26] [See Appendix 2] This June, Farah Jameel, a General Practitioner, filled a motion with the BMA calling for mandatory childhood vaccinations; she accused parents who have reached an informed decision to reject some vaccines for their children, of "displaying negligent behaviours".[27] The European Centre for Law & Justice filed a case involving compulsory vaccination with the European Court.[28]
This (lengthy) review of the issues involved in the Wakefield saga was prompted by Dr. Godlee's assertions, misrepresentations, and persistent accusation of fraud hurled against Dr. Wakefield. My purpose is to direct readers' attention to legally adjudicated evidence, and internal documents that serve as primary evidence refuting those allegations. In accordance with the mission of the Alliance for Human Research Protection, I invite your honest appraisal of the relevant evidence – which I do not believe you have examined before – and urge you not to accept filtered information that has been skewed to promote corporate interests. The search for truth should not be controlled by institutional "authorities" behind closed doors. Those who conceal their overriding corporate/institutional financial stakes in this issue cannot be trusted.
Parental observation should be taken seriously; they should not be derided and dismissed by physicians
Our mission also is to emphasize the importance of eyewitness accounts by patients and parents about adverse effects or injuries following the ingestion of drugs or following vaccination. These testimonies are not simply "anecdotal" (as scientists tied to vaccine industry – directly or indirectly – would have you believe). Parental observation should be taken seriously; they should not be derided and dismissed by physicians, who (often unwittingly) prescribe treatments whose safety has not been properly tested, or whose serious adverse effects are concealed.
The commentary that follows and the accompanying 11 Appendices [that will be posted on the AHRP website shortly] are substantiated by: legal documents, transcripts of GMC proceedings, transcripts of closed door meetings of public health officials, and confidential internal correspondence and memoranda.[29]
Justice John Mitting overturned the verdicts and excoriated the entire GMC proceeding
First, and foremost, the irrevocable UK High Court Decision (March 7, 2012)[30] in the case of Professor John Walker-Smith, senior clinician and senior author of the Lancet study, who "had joint overall responsibility for the project", and was a co-defendant of Andrew Wakefield before the GMC. In rendering the High Court decision, after thorough assessment of all the evidence, testimonies and verdicts by the UK General Medical Council (GMC), Justice John Mitting overturned the verdicts and excoriated the entire GMC proceedings as: "not legitimate," "perverse," "unsustainable" and "untenable."
The 2012 Deposition7 of Jane Smith, BMJ Deputy Editor and accompanying Internal BMJ correspondence submitted in evidence in a libel case brought by Dr. Wakefield against Brian Deer, Dr. Fiona Godlee and the BMJ. Ms. Smith, who co-authored the editorial with Dr. Godlee and Associate BMJ Editor, Dr. Harvey Marcovitch, charging Dr. Wakefield with "fraud", testified under oath that Brian Deer's BMJ articles were not peer-reviewed; they were only reviewed by these three BMJ editors (and a lawyer, of course). The deposition and internal correspondence are evidence that Dr. Godlee's repeated assertions, that Deer's BMJ series "has been intensely scrutinized, and that the series had undergone "external peer review", were made in the knowledge that they are false.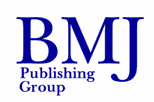 The disclosure statements, appended to 9 BMJ articles penned by Deer (2010 — 2012), are farcically misleading. "The author has completed the unified competing interest form…and declares no support from any organisation for the submitted work; no financial relationships with any organisation that might have an interest in the submitted work in the previous three years; BD's investigation led to the GMC proceedings referred to in this report, including the charges. He made many submissions of information but was not a party or witness in the case, nor involved in its conduct."
The BMJ editors knew (or should have known) that the statements are false. In fact, Deer's formal complaint, against Andrew Wakefield, John Walker-Smith, and Simon Murch, was filed with GMC February 25, 2004:
"I write to ask your permission to lay before you an outline of evidence that you may consider worthy of evaluation with respect of the possibility of serious professional misconduct on the part of the above named registered medical practitioners." [31]
In 2006, his identity as the person who filed the complaint was confirmed by Justice Eady in a High Court Decision regarding an earlier defamation suit by Dr. Wakefield against Brian Deer, the Sunday Times and Channel 4. "Mr. Deer had made a complaint to the GMC: His communications were made on 25 February, 12 March and 1 July 2004." Indeed, it was Deer's complaint that initiated the GMC investigation, and served as the blueprint for GMC's investigation, charges, and verdicts. It also served to buttress his professional career during the next 8 years.
Despite judicial confirmation of Deer's role, this materially important fact was concealed from readers of both The Sunday Times and the BMJ.
the BMJ editor had a duty to submit Deer's highly controversial, defamatory articles, for external peer review
As an academic medical journal, the BMJ editor had a duty (at the very least) to submit Deer's highly controversial, defamatory articles, for external peer review by unbiased academic reviewers. Not only were the articles not peer reviewed, at least two of Deer's articles are appended with the BMJ editorial declaration: "externally peer reviewed."8 Why, if not to deceive the medical community, and other readers of the BMJ, did the BMJ editors make such a patently false declaration?
In September 2011, Dr. Godlee made a video presentation titled, "Lessons from the MMR Scare," in which she promoted the BMJ- Deer series to American scientists at the Center for Information Technology, National Institutes of Health. She quoted Albert Einstein's admonition: "The right to search for truth implies also a duty; one must not conceal any part of what one has recognized to be the truth." But then she proceeded to violate that very tenet of an honest search for truth.
BMJ has failed to report the adjudication of the High Court and its significance
The failure by the BMJ to report the decisive High Court decision and the significance of its adjudication of the evidence, demonstrates the biased, unfair, judgmental position that the journal and its editor-in-chief, have adopted regarding Dr. Andrew Wakefield.
BMJ editor Godlee suppressed publication of an independent scientist's analysis of the Lancet children's pathology documents;
[32]
the analysis contradicted her declaration that Dr. Wakefield is guilty of "elaborate fraud." Her categorical position makes a mockery of BMJ's public declaration:
"
Evidence Underpins everything we do – it's what makes us one of the world's most trusted knowledge providers."
Inasmuch as I doubt that many (if any) of you are familiar with either the relevant legal documents, or the internal government documents, I have included extensive excerpts from the High Court Decision [Appendix 1], and documents that pertain directly to Dr. Godlee's pronouncements that Dr. Wakefield is guilty of fraud, and her assertions that Brian Deer's BMJ articles were peer-reviewed. However, I encourage everyone who believes in due process to examine the High Court decision (2012) and the BMJ deputy editor's deposition, and the BMJ email exchanges for yourself.
Furthermore, in 2011, editor Godlee's claimed: "We are unaware of any peer reviewed paper replicating Andrew Wakefield's research or confirming his claims to have identified a new syndrome of regressive autism and inflammatory bowel disease." [33] Her claim is contradicted by a large body of published evidence. Since publication of the case series in the Lancet 1998, the link between gastrointestinal disease and autism, has been confirmed and amplified in hundreds of studies. [See partial bibliography in Appendix 11] But these studies are deliberately ignored by the influential, "high impact" medical journals whose dependence on pharmaceutical industry funding has rendered these gatekeepers of science, purveyors of promotional hype, serving as "useful idiots", much as Leftist academic publications did when they served as apologists for Stalin's political purges and murderous reign of terror.
Dr. Goodlee BMJ