24. Pervasive Conflicts of Interest
Let's examine the pervasive, significant conflicts of interest of the adversaries vis-à-vis COI charges against Dr. Wakefield
Every adversarial player in the Wakefield Inquisition had major financial interests[167] that were threatened by Dr. Wakefied's MMR research.
(1) The initial attacks on Dr. Wakefield were launched by the Sunday Times, and were widely spread by Rupert Murdoch's multinational media network.[168] Murdoch's news empire has the distinction for spreading "fake news" reports and forged documents. His "drumbeat of misinformation" misled people into believing that Saddam Hussein was involved in the 9/11 attack, in support of the Bush – Blair invasion of Iraq. His media network on both sides of the Atlantic broadcast propaganda in support of the war "as a path to cheap oil and a healthy economy."[169] [See section 12]
The Murdoch family's financial ties to pharmaceutical companies. In particular, the family's ties to vaccine manufacturers GSK and Merck (and its subsidiary CSL) are far reaching and extensive. In February 2009, James Murdoch, CEO of  News Corporation joined the GSK board of directors;[170]  GSK board Chairman Christopher Gent
"I'm delighted to welcome James Murdoch  [to the GSK board] He will be an excellent addition to the board's corporate responsibility committee, an area where he has shown particular leadership at BSkyB and News Corporation." (The Guardian)
Soon after News International published a series of 5 defamatory articles and editorials attacking Dr. Wakefield; three in the Times147 and two in the Sunday Times by Brian Deer.151 The Murdoch –Times blitz campaign continued until 2010, when the BMJ assumed the role of chief publicist for anti-Wakefield propaganda.
The Murdoch Childrens Research Institute (MCRI) in Australia was founded by Rupert Murdoch's mother Dame Elizabeth, in 1986. His daughter-in-law, Sarah Murdoch, has been the ambassador for the MCRI and a member of the development board since 2000, and board member since 2014. MCRI served as the testing site for the H1N1 swine flu vaccine in pediatric trials. It was tested in children aged 6 months to 9 years, proclaiming "the data support Australian Government recommendations for the immunization of children with H1N1."[171] MCRI website states:
"Vaccine and Immunisation Research Group (VIRGo) is the largest and longest standing child and adolescent vaccine population research and clinical trials program in Australia…is one of the leading sites internationally. VIRGo is a collaboration between the between the Murdoch Childrens Research Institute and the Melbourne School of Population and Global Health at the University of Melbourne. Vaccine and immunisation research is conducted in three complementary programs: clinical trials, epidemiology and social research in vaccine hesistancy. The group's work in these programs provides policy support regarding best use of vaccines in national schedules."
Uncensored, a website of a group of New Zealand journalists quoted the following statement from the MCRI website in 2016: [This statement has disappeared from the MCRI website.]
"Research focuses on clinical trials of new vaccines in healthy infants, children and adolescents, the epidemiology of vaccine preventable diseases (VPDs) and evaluation of the impact of population-delivered vaccine programmes….Promotion of collaborations with Australian and overseas immunisation researchers, policy-makers, service providers and the vaccine industry."
Other news outlets that attacked Dr. Wakefield include Reuters News Service, whose CEO in 2007 was on the Board of Merck. Reuters' previous CEO, Sir Christopher Hogg, was Chairman of GSK in 2004, while also a non-executive director of Merck.[172] His wife, Dr. Miriam Stoppard, is The Daily Mirror's health adviser in residence. Her promotional articles go under such titles as: "Parents Must Put Their Faith In MMR," in which she reassured parents: "The triple vaccine can't overload your baby's immune system, which we know is capable of dealing with 10,000 jabs."
On her own corporate website she states unabashedly: "The name Miriam Stoppard stands for accessible, practical, caring, authoritative, credible, and reassuring advice. In other words, "the thinking has been done for you!"
(2) Medico-Legal Investigations (MLI) was asked "in strict confidence" to advise Brian Deer in his investigation of Dr. Wakefield
MLI billed itself as: "a confidential service for the pharmaceutical industry and health sectors." As documented above [See, Section 11] MLI was funded entirely by the Association of British Pharmaceutical Industry (ABPI); MLI acted as the Pharma industry's "police force."42,44 According to its chairman, MLI worked closely with "health authorities." Among its services to Pharma clients was crafting complaints to initiate GMC investigations. MLI served as:
"Liaison between GMC and complainants during the build-up to the disciplinary hearing; Completion of case and final preparation for hearing under the auspices of the solicitors acting for the prosecution. Completion of case and final preparation for hearing under the auspices of the solicitors acting for the prosecution…"44
According to MLI chairman, 26 of the 27 doctors against who MLI initiated GMC proceedings, were found guilty of "research related matters." An MLI Newsletter (March 2004) confirms that MLI was asked to advise "in strict confidence":
"the problems found in the paper by Dr Andrew Wakefield (as published in the Lancet) concerning MMR and autism were shared with MLI in strict confidence… We were asked to advise on matters that were clearly quite alarming. It is rewarding to know that our knowledge and understanding of research problems is recognised. Brian Deer's investigation reinforces our view."

"The damage done to the integrity of research is such that it places doubt in the minds of the public about all research… the information provided by Dr. Wakefield not only throws doubt on the work of his colleagues within the medical profession it affects the decision-making process for parents who became totally confused about the rights and wrongs of MMR."
(3) Brian Deer, a celebrity at an international pharmaceutical industry conference in the French Alps.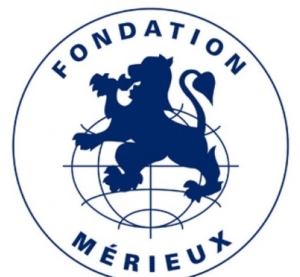 The pharmaceutical industry intensified its effort to contain publicly expressed concerns about vaccine safety. In November 2011, a 3-day conference titled: "Re-invigorating Immunisation Policy Implementation and Success: From Parent to Partner and from Broadcast to Engagement", was hosted by Fondation Mérieux, in the French Alps. Mérieux Foundation "partners" encompass the gamut of the pharmaceutical industry; they include all three MMR manufacturers that were defendants in the UK litigation (GlaxoSmithKline, Merck and Sanofi). Other partners include: the CDC Foundation, the Bill and Melinda Foundation, the World Bank, and Islamic Development Bank.
Brian Deer gave the keynote address "'Money, media and retrospection. What drove the MMR crisis, and what lessons should we learn for the future?" He stressed the value of scare techniques: "nothing travels quite like fear." He was also listed as chair of two additional sessions of the conference. The Fondation Report expressed concern about public perception:
"public scepticism and anti-vaccine sentiment have increased. A number of health scares, such as the debunked but high profile claim that the MMR vaccine causes autism, have hampered immunisation campaigns. Creeping mistrust of science, and of authorities in general, have also fed into the debate on vaccine safety and efficacy… There was much discussion throughout the conference on whether and how public health authorities, scientists, industry and frontline health professionals should deploy anecdote and emotion."
Deer received a British Press Award for his Sunday Times articles; at least two of the judges were Rupert Murdoch "luminaries" who were involved in the criminal phone hacking scandal that engulfed Murdoch's entire news empire in 2009 — 2012.[173] His awards from the Press Gazette and the British Press Awards — both owned by Matthew Freud, who was married to Rupert Murdoch's daughter until 2014.
Questions about the source(s) that have been subsidizing Brian Deer's pursuit of Dr. Wakefield all these 8 years are shrouded in mystery. But given the impact the Deer articles have had, it is a safe guess that Murdoch's News Corp has rewarded its commissioned, freelance reporter handsomely.
(4) The GMC is the prosecuting authority in fitness to practice hearings, yet GMC panelists (judges) are not required to disclose their conflicts of interest in the issues being prosecuted. Following the Pluserix debacle, the UK government assumed financial responsibility for claims against GSK, manufacturer of this unsafe vaccine. Thus, the government had a vested interest in preventing large-scale lawsuits from going forward. The DOH has been at the forefront of the campaign against Dr. Wakefield. Indeed, the Minister of Health, John Reed, called for a GMC investigation of Dr. Wakefield. [As discussed above]
Both the first and presiding chairs of the FTP panel, selected by the GMC to sit in judgment of Dr. Wakefield, had conflicts of interest. Professor Denis McDevitt, whose conflicts of interest included his role in approving MMR Pluserix, forced him to step down. GMC then selected Dr. Surendra Kumar, a GMC council member, again disregarding Dr. Kumar's professional and financial vested interests in the case, including an extended relationship with the DOH, and his service on numerous DoH committees.[174]
Chairman Kumar declared that Dr. Wakefield guilty of "show[ing] a callous disregard for the distress and pain you knew or ought to have known the children involved might suffer" [from the prick of a needle].[175] After the GMC issued its verdict, Dr. Kumar stated: "there was no such thing as vaccine damage as well as saying that any parents who claimed that their children had suffered such, would be treated with scorn and contempt."174 He then called for mandatory pre-school vaccination – which would overturn UK's voluntary vaccination policy.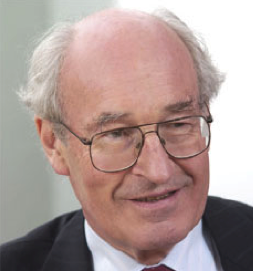 (5) GMC's principal expert witness, Professor Michael Rutter (child psychiatrist) denounced Dr. Wakefield, stating that MMR litigation posed a serious conflict of interest undermining the scientific validity of the Lancet case series. Dr. Rutter claimed expertise on disclosure having been a member of his hospital's ethics committee. However, on his conflict of interest disclosure form, he checked off "none declared", even though he had consequential, multiple conflicts of interest. He concealed the fact that he was a paid expert witness in at least three lawsuits on behalf of vaccine manufacturers, including for Glaxo in the MMR / autism litigation. He testified that mercury (thimerosal) was not a causal factor in autism, and that the dramatic increase in an autism diagnosis was not real.
Professor Rutter[176] was Deputy Chairman of the Wellcome Trust (1999 to 2004), which was established by the Wellcome Foundation. Its fortune was made on the HIV drug AZT. The History of Wellcome describes how a series of mergers (between 1995 and 2000) resulted in the creation of GlaxoSmithKline. The Trust's assets in 2007 amounted to £14 billion, a prodigious source of funding for research that supports the interests of GSK. Those significant financial interests, no doubt, played a role in Prof. Rutter's seeming ignorance about vaccine safety assessments such as the following: [See: Appendix 8 and 9]
In 1990, Professor Hans Wigzell, MD,[177] Rector of the Karolinska Institute, Sweden; a member of the Nobel Committee for Physiology or Medicine, acknowledged the legitimacy of concern about the safety of thimerosal in children's vaccines.
In 1999, the increased risk of autism from thimerosal was documented in a CDC study in 1999.[178]
In 2001, an FDA risk assessment: An Assessment of Thimerosal Use in Childhood Vaccines concluded:
"some infants may be exposed to cumulative levels of mercury during the first 6 months of life that exceed EPA recommendations. Exposure of infants to mercury in vaccines can be reduced or eliminated by using products formulated without thimerosal as a preservative."
Professor Rutter was in a position not only to discredit Dr. Wakefield in his testimony, but in his editorial capacity on 21 medical journal boards, and as the editor of the Journal of Autsim & Developmental Disorders, Professor Rutter was in a position to prevent the publication of articles that report evidence of a vaccine-autism link or otherwise challenge vaccine orthodoxy; thereby ensuring that the vaccine literature does not contain articles that raise concern about the safety of vaccination policies.
(6) Richard Horton, editor-in-chief of The Lancet was another important witness for the prosecution. 
Dr. Horton never disclosed his institutional conflict of interest; namely, that the Lancet is owned by Reed-Elsevier, which owns 2,460 scientific journals, earning a significant income from pharmaceutical industry advertising and article re-prints. Beyond "normal" business activities Elsevier engaged in outright falsification when it published 6 "fake medical journals" – The Australasian Journal of Bone and Joint Medicine – under the imprint, Excerpta Medica (2000 – 2005). These "journals" were produced on behalf of Merck for an undisclosed sum of money.[179] They promoted Merck's drugs, Fosamax and Vioxx.
Dr. Horton also failed to disclose that Crispin Davis, CEO of Elsevier, was recruited for the GSK board of directors in 2003, a few months before Deer's first frontal attack article against Dr. Wakefield was launched in the Sunday Times (Feb. 2004). Furthermore, Dr. Horton testified against Dr. Wakefield, declaring that he had no knowledge whatsoever about Dr. Wakefield's involvement in a legal challenge. He declared that this posed a conflict of interest so serious that it rendered the study "fatally flawed."
Dr. Horton's claim was not only unsubstantiated; it was contradicted by an exchange of letters between him and attorney Richard Barr, who had been retained to lead the planned Legal Aid lawsuit. These letters, dated a year before the article in the Lancet, [180] concerned permission to cite data from papers published in The Lancet in a Fact Sheet about MMR. Barr even refers to pressure on the Lancet by the Medicines Control Agency and the Department of Health, demanding that the references be withdrawn. These letters were presented in evidence at the GMC hearing; they contradict Dr. Horton's sworn testimony claiming ignorance about the planned litigation.
Furthermore, the suggestion that Dr. Wakefield's participation in a legal action constituted a conflict of interest was raised in a letter to the Lancet editor (1998), by Andrew Rouse, an official with the a regional office of the Department of Public Health, who suggested that "litigation bias" might have influenced the study. Dr. Wakefield responded in a letter in 1998[181] in which he described his agreement to serve as expert witness on behalf of the Legal Aid Board, an agreement which he alone was involved with.
And in 1996, The Independent188reported at length about the planned lawsuit and the Royal Free hospital research. In 2004, days after Deer's Sunday Times launch, an appeal by the plaintiff parents who had been summarily denied Legal Aid Board funding for the litigation was heard behind closed doors by Justice Nigel Davis[182]who denied the appeal. Justice Davis is Crispin Davis' brother. A complaint about Justice Davis' conflict of interest elicited a judiciary press announcement stating: "the possibility of any conflict of interest arising from his [Justice Davis] brother's position did not occur to him."[183]
A complaint was filed with the GMC by 21 U.S. and U.K. organizations charging key expert witnesses with bearing "false testimony, misuse of professional position, and failure to disclose conflicting interest".[184]
(7) BMJ's major undisclosed institutional financial conflict of interest: 
Behind the smoke-screen and rhetoric – about "transparency," integrity, ethics, full disclosure, and censure of conflicts of interest – is the reality check. The BMJ Group entered into a partnership with MSD – i.e., Merck, Sharpe & Dohme in 2008.
[This is the company that drew up a "doctor hit list" to intimidate doctors who dared to discuss publicly the lethal cardiac risks linked to Vioxx. It is also the company that US Federal Judge Beth Labson Freeman excoriated after examining the evidence in a patent infringement lawsuit involving the multi-billion dollar blockbuster drug Sovaldi, a treatment for hepatitis C. Judge Freeman ruled that Merck was guilty of "systemic and outrageous deception in conjunction with unethical business practices and litigation misconduct. [Misconduct included] breaching confidentiality and firewall agreements, and lying under oath at deposition and trial."[185]]
The BMJ has never – to this day – fully disclosed to its readers about this partnership or its financial significance. The stated purpose of the BMJ/Merck commercial partnership is to "change the face of medical education in Europe, the Middle East, Africa, and Canada with more than half a million registered physicians..." Effectively, the BMJ/MSD partnership gave Merck extraordinary influence (if not) control of continuing medical education.
In 2011, when this author protested this failure to disclose the BMJ / Merck partnership, the journal posted a statement about advertising revenue from Merck and GSK; but BMJ still failed to disclose its global partnership with Merck. Judging by the unbridled attack on Dr. Wakefield and his co-authors, the Merck partnership is the far more serious conflict, underpinning the unprecedented, aberrant role the BMJ has played, in the assault on Dr. Wakefield. Had this partnership been disclosed to readers, they would have understood the covert purpose behind the BMJ- commissioned articles and the slanderous editorials, both of which diverged so radically from measured academic discourse.
In September 2011, Dr. Godlee promoted the BMJ- Deer series in a video presentation at the U.S. National Institutes of Health, Center for Information Technology. In her presentation, titled, "Lessons from the MMR Scare," the BMJ editor-in-chief elaborated on her failure to declare BMJ's conflict of interest, adding two additional specious claims:
"we hadn't thought to declare that we receive funds from two pharmaceutical companies which produce MMR vaccine, Merck and GSK. It didn't occur to me on three fronts. One was that to my mind the articles were not pro-vaccine, they were anti-fraud. The second was that these relationships were not within the BMJ but within the publishing group. [T]hat's a distinction which may not be obvious to people but it is obvious to me. And the third which I didn't say at the time – which may make me look stupid – was that I didn't know MMR vaccine was manufactured by GSK or Merck: I just didn't happen to know that. Again it was ignorance, um, but it does show how we can all be caught out, and that's fair enough."
Response:
a) there never was any evidence of fraud, only unsubstantiated accusations by Deer;
(b) appended to Dr. Godlee's email signature in 2011164 the following are listed: BMJ/BMJ Group/ BMA [British Medical Association], proving they are all one corporate BMJ family;
(c) claiming ignorance of who the manufacturer of the MMR is, doesn't wash.
In 2004, Dr. Godlee, (then) Head of BMJ Knowledge, made a power point presentation to the British National Formulary titled, "The Next MMR – Could We Do Better?" Even a high school student preparing for a class report about MMR would be sure to find out who the manufacturer of the MMR was.
That conflicts of interest in medicine are pervasive has been amply documented.
Dr. Marcia Angell, former Editor-in-Chief of the New England Journal of Medicine broke the silence when she wrote: "It is no longer possible to believe much of the clinical research that is published, or to rely on the judgment of trusted physicians or authoritative medical guidelines." (2009)[186] D. John Ioannidis, the foremost expert on the credibility of medical research has shown again and again, that much of what biomedical researchers conclude in published studies is flat out wrong. He has charged that 90% of published medical information that doctors rely on is flawed, and riddled with conflicts of interest.
Most recently, a review of conflicts of interest was published by The Hastings Center (June 2017)[187] it found:
"over 80% of the National Comprehensive Cancer Network authors receive direct personal payments from drug companies, and nearly 50 percent receive research funding from the pharmaceutical industry (research funding, of course, has indirect career benefits). Moreover, many of these academics also receive funding from patient-advocacy organizations, which themselves receive pharmaceutical funding, with estimates ranging from 30 to 71 percent." 
By all accounts, conflicts of interest abound; the norm & practice in medicine is aligned with industry.