GMC conflict of interest charges against Dr. Wakefield (GMC charges in italics)
(a) Dr. Wakefield failed to disclose to the Ethics Committee and to the Editor of the Lancet his involvement in the MMR litigation:
Response: Knowledge about his work in preparation for a class action lawsuit by the UK government sponsored Legal Aid Board, was known to his co-authors, to administrators of the Royal Hospital, and to Dr. Richard Horton editor-in-chief of the Lancet. Justice Mitting quotes from a letter dated November 6, 1996, written by Dr. Wakefield to Professor Walker-Smith about "the legal aspect of these cases and the litigation being proposed by Dawbarns" [High Court. Par. 6] As noted above, Dr. Horton was well aware of the planned litigation as proven by his correspondence in 1997 with the attorney who was slated to file the lawsuit. urthermore, the lawsuit was the subject of an article in The Independent as early as (Nov. 27, 1996)[188]
In 1998, university and journal disclosure requirements were considerably less clear, lacking in specificity. During the period of the Lancet study: "less than 1 percent of the articles published during that year, in the journals with COI policies contained any disclosures of author personal financial interests while nearly 66 percent of the journals had zero disclosures of author personal financial interests." (Krimsky, 2001)[189]
Indeed, it was not until 2012, that the University College of London revised its research governance framework, including disclosure requirements that, it acknowledged, had not been in effect at the time of the Lancet study.[190] As for the allegations by the BMJ editor-in-chief: UCL concluded that there was no case against the authors of the Lancet case series, as there was no evidence to pursue.[191]
(b) "Dr. Wakefield accepted monies totaling £50,000 procured through Mr Barr, the Claimants' solicitor to pursue research under Project 172-96O
Response: The sworn testimony of Mr. Martin Else, Head of the Royal Free Hampstead NHS Trust, confirms that the £50,000 from the Legal Aid Board was held in a separate Special Trustees account (account G106). The money was not paid to Dr. Wakefield; it was first submitted to the UCL medical school, and then transferred by Dean Ari Zuckerman to the Special Trustees account. It was not used until the Lancet study had been completed. The Royal Hospital General Trust fund paid the salary of a lab technician during the 2 years in which the Lancet study was conducted (1996-1998). The technician was not paid with the money provided by Legal Aid Board.[192]
(c): "Dr. Wakefield failed to disclose to the Editor of the Lancet his involvement as the inventor of a patent relating to a new vaccine for the elimination of the measles virus (Transfer Factor) which he claimed in the patent application, would be a treatment for inflammatory bowel disease (IBD). He did not accept that the invention was envisaged as an alternative vaccine to MMR…He acknowledged that he had envisaged the use of transfer factor for at least a proportion of the population, and that he had a financial and career interest in its success, but he insisted that there was a reasonable argument for non-disclosure. The Panel considered that his actions and his persistent lack of insight as to the gravity of his conduct amounted to serious professional misconduct."
Response: Dr. Wakefield suggested to the administrators that the Royal Free Hospital School of Medicine could generate capital by developing biotechnology patents. This patent was submitted in collaboration with the Royal Free.
Patent law requires strict confidentiality: any disclosure of information related to a patent will result in loss of legal protection for the patent.[193]
The patent for "Transfer Factor" was NOT for a competing measles vaccine; transfer factor cannot stimulate the production of protective measles antibodies. The patent was for a proposed antidote treatment against adverse reactions to the vaccine. However, it was not tested nor developed.
Brian Deer retreated from the claim that this was a rival to MMR vaccine; he acknowledged that it was a joint venture with the medical school; and he limited his attack to Dr. Wakefield attempting "to make money"—his assumption seems to be that if it pertains to Wakefield, making money is a crime.
GMC testimony by Cengiz Tarhan,[194] the Finance officer of the Royal Free Medical School, then Managing Director of the business arm of the University College of London, testified that the patent was not a vaccine against measles, but a therapy that might ameliorate the adverse effects caused by measles vaccine. He further testified that Dr. Wakefield had sought a partnership with pharmaceutical companies to develop the therapy. He further testified that all profits from the patent — had it become a viable product — would actually have gone to the Medical School.
As for two patents that Dr. Wakefield filed, paying the fees with his own money, Mr. Tarhan testified that these were filed in the name of either the Free Medic (UCL's business venture name) or the Royal Free Medical School.[195] [In 2009, UCL formed a partnership with GSK and Pentraxin Therapeutics to develop "combined small molecule-antibody treatment for rare disease".]
(d) Dr. Wakefield was accused of being a capitalist! He was accused of getting paid "a lot of money" in preparation of the litigation:
Response: All expert witnesses are paid for their time, including time spent gathering scientific data in preparation for their testimony. Dr. Wakefield worked for 7 years gathering evidence in preparation for his testimony. Had the government not sabotaged the case from going forward, by withdrawing the funding provided under the Legal Aid Act, it would have been a landmark class action case, the first ever, against a vaccine manufacturer.
Whether service as an expert witness constitutes a conflict of interest, is disputed. Robert Hantusch, a UK barrister, pointed out in a letter to The Times (February 24, 2004):
"… the courts do not consider that the engagement of someone to act as an expert witness in litigation has the effect that that person is then biased. Indeed, if this were the legal position, no paid professional could ever at any time give evidence to a court."
Most mainstream scientists in government and academia receive funding from pharmaceutical companies; those who are considered authorities often serve as expert witnesses on behalf of industry.
Professor Elizabeth Miller,[196] head of UK Immunization Department, Health Protection Agency, Center for Infections, who headed the Health Protection Agency's Immunisation Laboratory for 15 years, and was an adviser to the JCVI, was reported by Private Eye (2001) to have received funding from Aventis Pasteur, Wyeth Vaccines, SmithKline Beecham, Baxter Health Care, North American Vaccine, Lederle Vaccine, and Chiron Biocine.[197] Professor Miller has also been an expert witness for vaccine manufacturers. When she was accused of a conflict of interest in 2004, she responded as follows:
"…there can be no conflict of interest when acting as an expert for the courts, because the duty to the courts overrides any other obligation, including to the person from whom the expert receives the instruction or by whom they are paid."[198]
Double Standard Hypocrisy: It would seem that "there can be no conflict of interest" when the expert witness testifies on behalf of a drug/vaccine manufacturer, or on behalf of the government. However, a doctor who testifies on behalf of children who suffered harm—that constitutes not only a conflict of interest, but a "high crime" greater than treason.
The GMC verdict against Dr. Wakefield ended his career as a doctor by crossing him off the medical registry; ended his career as a researcher, by shutting the door to publication in a scientific journal; and the verdict shut the door on his ability to provide expert witness testimony.
In light of the indisputable evidence that conflicts of interest in medicine are pervasive, one has to ask, in what conceivable way are Andrew Wakefield's conflicts different from the norm and practice?
Why has his career-shattering punishment been so disproportionate? The answer lies in the fact that whereas the overwhelming majority of conflicts of interest in medicine involve doctors and government agency officials who receive payments from pharmaceutical companies for a variety of services; Dr. Wakefield's research and testimony on behalf of parents of autistic children posed a threat to those companies and to their minions.
Summary of the facts: BMJ's defamatory accusations against Dr. Wakefield are refuted by the adjudicated evidence
What led Dr. Godlee to change her position so radically from her opposition to prosecuting Dr. Wakefield in 2006 to taking a leading role in pronouncing Wakefield guilty of having "fabricated his research findings" and "of widespread falsification over patient selection criteria, clinical histories, and neuropsychiatric diagnoses"[199] in the absence of a shred of evidence?
Why would a respected journal editor depart from her legitimate publishing role and join forces with a reporter who gloated in an email to her:
"My investigation into the MMR issue nailed Wakefield like few doctors in living memory."[200]

More than likely, the journal's corporate partnership with Merck (in 2008) and its financial ties to GSK control the crusade whose strategy followed the model of George Orwell's 1984: Andrew Wakefield was transformed into the global pariah of public health. The orchestrated attack was not only used to defend a single vaccine but to defend a global vaccination policy formulated under the direct influence of vaccine manufacturers. [See Appendix 9]
The irrevocable High Court Decision not only vindicated Professor John Walker-Smith the senior clinician and senior author of the Lancet article; the High Court dismantled, invalidated, and overturned all of the serious GMC "professional and ethical misconduct" charges, for lack of evidence.Inasmuch as the Lancet study was a team effort, and the same charges and verdicts were also made against Dr. Wakefield and Dr. Murch, the lack of substantiating evidence pertains to them as well. Indeed, Dr. Wakefield's name is cited in the decision 141 times. The GMC panel's reasoning that led to the guilty verdicts was shown to be so fundamentally "flawed, superficial, inadequate" that the verdicts bore no relation to the evidence.
– The irrevocable High Court decision shattered BMJ's case of "elaborate fraud" against Dr. Wakefield. The decision, based on forensic adjudication of all the evidence, ruled out the very plausibility of a charge of "fraud." Thus, BMJ's widely publicized defamatory allegations were themselves fabrications. The BMJ falsified the facts.
– BMJ has failed to report the definitive High Court decision and its significance; the editor-in-chief made no attempt to address the factual collapse of every significant allegation that she has so flagrantly broadcast. BMJ's failure to retract accusations after they have been adjudicated as false, demonstrates biased intellectual dishonesty and untrustworthiness as a source of vetted, credible medical information.
As recently as February 2017, Dr. Godlee declared on the BBC[201] that the MMR story is an example of "fake news": "the deliberate spread of misinformation, in fact, outright fabrication; the MMR story caused real public health harm and was based on what turned out to be fraudulent…
In April 2017, Dr. Godlee once again made false assertions:
"The BMJ series by Brian Deer has been intensely scrutinised both before and since publication. No error, except one typographical mistake in one of the appendices, has been identified."  

"If Wakefield has been libelled he should sue. (He did sue Channel 4 News and then the BMJ. Both led to lengthy legal action and both cases were thrown out.)"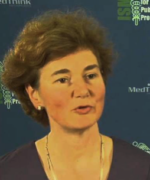 Dr. Godlee's assertions are proven false by the evidence. Clearly, the sworn testimony by BMJ deputy editor Smith proves that there was not even a semblance of any legitimate, objective, meaningful peer review of Brian Deer's articles. As for the assertion, "No error"! BMJ editor Godlee censored commentaries that refuted the Deer – BMJ allegations.
Surely by 2017, Dr. Godlee knew that the adjudicated evidence by the High Court demolished not only the GMC charges of misconduct, but the very plausibility of the Deer- BMJ charges of falsification and fraud.
BMJ's ethical and professional violations beyond overriding financial conflicts of interest:
The BMJ failed to disclose that Deer had initiated the GMC investigation and hearings, by having lodged the complaint against Dr. Wakefield. This is a material fact adjudicated by the High Court in 2006. BMJ's failure to disclose this material fact constitutes institutional deception.
The BMJ violated conflict of interest disclosure requirements under the International Committee of Medical Journal Editors (2008). Specifically, section 5 of the ICMJE requires disclosure of: "Nonfinancial associations: any personal, professional, political, institutional, religious, or other associations that a reasonable reader would want to know about in relation to the submitted work."
The BMJ also vio1lated COPE: Code of Conduct and Best Practice Guidelines for Journal Editors (2011): Section 2: Readers should be informed about who has funded research or other scholarly work; editors should ensure [sic] that non-peer reviewed sections of their journal are clearly identified."
Deer's BMJ articles were never legitimately peer reviewed. Thus, the BMJ declaration appended to his articles, "externally peer reviewed"—is an intentional falsification –ie., it is fraudulent.
Aid Our Efforts: Donate!
Make a tax-deductible contribution today.