3. The GMC Case Against Dr. Wakefield
3. The GMC case against Dr. Andrew Wakefield, Professor John Walker-Smith & Dr. Simon Murch was contrived by powerful stakeholders with vested interests in ensuring high vaccination rates
Most complaints to the GMC, are filed by a patient or relative against a doctor, alleging preventable harm. There were no complaints against any of the three doctors, by a parent of any child. The other source of complaints, that have prompted a GMC investigation, have emanated from the Association of the British Pharmaceutical Industries (ABPI), whose complaints were crafted by Medico-Legal Investigations (MLI), from 1996 until its demise in January 2013.[42] MLI billed itself as: "a confidential service for the pharmaceutical industry and health sectors". MLI was funded entirely by ABPI, acting as its "police force", while working closely with government health authorities.
"The company asserts that it has investigated over eighty research studies in conjunction with the Association of British Pharmaceutical Industries, leading to disciplinary proceedings against 27 doctors at the GMC, all but one of whom were found guilty of serious professional misconduct [involving] research related matters."."[43]

"Liaison with PCT [Primary Care Trust] and LREC [Local Research Ethics Committee]; Preparation of statements of evidence and supporting documentary evidence for submission to GMC in preferred format; Liaison between GMC and complainants during the build-up to the disciplinary hearing; Completion of case and final preparation for hearing under the auspices of the solicitors acting for the prosecution…"
MLI notes that it can "locate patients' GP records very quickly thanks to having good relationships with many UK PTCs." [44]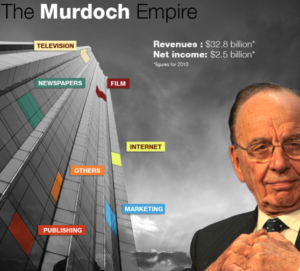 The case against Dr. Wakefield and his two co-defendants, was contrived and filed by Brian Deer, on assignment for Murdoch's Sunday Times. Deer had been explicitly commissioned to get "something big [on] MMR".6 As a Murdoch-commissioned reporter, Deer gained access to numerous influential sources. Doors to confidential information that Deer would not otherwise have obtained – including confidential medical records – were opened. Deer was essentially providing the ammunition, while garnering material for his "story". The case was crafted as a relentless assault, aimed at destroying Dr. Wakefield's professional career and reputation, for which Deer won kudos, and advanced his own career.
An MLI newsletter (2004) confirmed that Deer was assisted by MLI "in strictest confidence".[45]
Among MLI's services to its pharma clients was crafting complaints to initiate GMC investigations.
The GMC hearings were calculated to: (1) end the line of research into the relationship between the MMR and autism; (2) prevent parents from filing legal action; and (3) to destroy the professional standing of the senior doctors in order to achieve 1 and 2. [GMC proceedings are noted for being high pressured, prejudicial, & extremely stressful. Defendants in GMC proceedings are presumed "guilty unless proven innocent." Reports have documented a startling number of doctors who have committed suicide during GMC proceedings. [See Appendix 6]
The UK government had indemnified GSK from MMR injury following the Pluserix debacle. [See Appendix 3] The government, therefore, had a vested interest in protecting the vaccine and the vaccination program. Martin J. Walker, a British author whose 30 year career has focused on investigating corporate lobby groups, involved in pharmaceutical marketing, and the cover-up of adverse reactions, attended the entire GMC Wakefield, et al hearings. His characterization of those hearings:

"The GMC hearing could be part of a law school learning module on abuse of process, nowhere more so than in its origins. How could it be possible for a single pro-vaccine journalist to have such command of the medical-legal process that he can initiate one of the biggest prosecutions in GMC history against three doctors whose research casts doubt on the safety of MMR? [46]

The GMC prosecutor tried, but failed, to establish that, although the twelve Lancet children had behavioral problems associated with autism, they were not medically ill. Therefore, she argued, the invasive diagnostic medical interventions, the children were subjected to, were not medically justified. Her allegations were forcefully refuted, by the testimony of Dr. Murch, who stressed the empirical reality of the children's intestinal symptoms, and defended the diagnostic interventions.
"Ours was a thoughtful approach to complex cases. We were no more interventionist than the centres in Italy or France or other centres in Britain… A diagnosis of autism is not a signal to stop looking for the cause".
Dr. Murch also noted that research on mitochondrial dysfunction, measles virus, and inflammatory bowel disease, had been under way at the Royal Free well before 1996.[47] Dr. Wakefield was the Director of Research of the Inflammatory Bowel Disease Study Group at the Royal Free School of Medicine.
He published more than 130 scientific reports, including three related articles in the Lancet[48] prior to the 1998 article. In 1994, Dr. Wakefield sent a letter to Dr. David Salisbury: "to express his fear that the programme of re-vaccination [with the MMR] of children might cause "a potential catastrophe" in the form of an epidemic of Crohn's disease."30
Dr. Wakefield's 1995 Lancet article (co-authored by the chairman of his department) was a retrospective study involving 3,545 adults, who had received the live measles vaccine in 1964, and their unvaccinated partners (2,541) who served as a comparison group. The findings suggested that the measles virus – whether contracted naturally or the result of a vaccine – "may play a part in the development not only of Crohn's disease but also of ulcerative colitis." Upon discovering those publications, parents of autistic children who also suffered from severe bowel problems, contacted Dr. Wakefield, seeking his help. In May 1997, he was promoted to Reader in Experimental Gastroenterology. [49] His research into infectious causes of bowel disease, had led him to discern a correlation between Crohn's disease and the measles virus.