Charles Natanson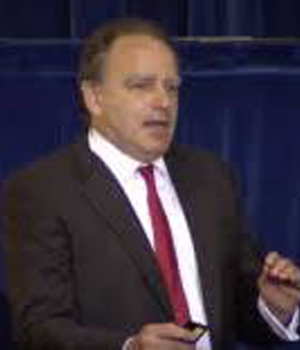 Charles Natanson, MD is board certified in Internal Medicine, in Anesthesiology, and in Critical Care Medicine. He received his medical degree from Columbia University College of Physicians and Surgeons. He Dr. Natanson is a member of Phi Beta Kappa, American Federation for Clinical Research, and he has received numerous awards for excellence in research. He is a Clinical Anesthesiologist at Providence Hospital in Washington, D.C.; Clinical Professor of Medicine at George Washington University and Professor of Anesthesia at the University of Maryland. He is Clinical Anesthesiologist at several hospitals in the Washington DC-Baltimore area including: Providence Hospital in Washington, D.C.
Dr. Natanson has published more than 230 peer-reviewed articles in specialized and major medical journals, including: JAMA, Nature, New England Journal of Medicine, Critical Care Medicine, Annals of Internal Medicine, American Journal of Physiology, Endocrinology Metabolism, BMJ, Clinical Research, Intensive Care Medicine, Current Opinion in Pediatrics, and Transfusion. And he has authored book chapters and editorials. The list includes dozens of peer- reviewed articles that critically examined unethical experimental practices; these are marked with an* on his CV.
Dr. Natanson has been critical of the proliferation of critical care practice guidelines, often incorporating pharmacotherapy, that are not supported by evidence of improved patients' survival outcomes. And he has been a persistent, outspoken critic of a series of government sponsored clinical trials categorized as "comparative effectiveness research" (CER). The experiments were designed in an effort to standardize medical care to a "one-size-fits-all" guideline; an approach that disregards the risks for individual patients — especially patients whose medical condition requires individual assessment and individualized titrated treatment. In these experiments fundamental regulatory ethics standards that were enacted following the unethical Tuskegee syphilis experiment, were violated. The design of these government – sponsored experiments disregarded current best practice and exposed the human subjects to increased risk of death. These experimental trials lacked a control group – which is important both to monitor safety for the subjects, and to support scientifically valid conclusions to be drawn about the results of the trial.
Despite these crucial deficiencies, the trials were conducted at dozens of prestigious medical institutions without legal informed consent. The subjects were vulnerable patients – including premature infants and critically ill adults in Intensive Care Units whose lives were put at increased risk. Dr. Natanson's opposition to these inherently unethical and scientifically invalid experiments has pitted him against very powerful public health officials.
The most recent controversial CER trial is a currently ongoing clinical trial testing new blood-infection treatments on thousands of patients: Crystalloid Liberal or Vasopressors Early Resuscitation in Sepsis (CLOVERS). Both the trial and the NIH leadership have been severely chastised by Senator Chuck Grassley. The Wall Street Journal, April 28, 2019; SCIENCE, 2019; and COSMOS: Report on Research Compliance, May 22, 2019
Selected Peer-Reviewed Publications (Most recent first)