Jennifer Lang , MD, Surgeon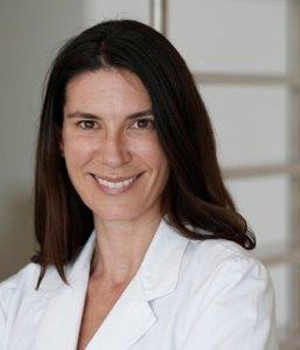 Jennifer Lang, MD is a board certified Obstetrician/Gynecologist specializing in Surgical Oncology. Dr. Lang has extensive experience in advanced surgical techniques including laparoscopy and robotic surgery. She received her medical education at Albert Einstein College of Medicine in New York with honors. She then completed a four-year residency in Obstetrics and Gynecology at St. Luke's-Roosevelt Hospital Center of Columbia University College of Physicians and Surgeons in New York City. She won the Berlex Award for Best Teaching Resident, and elected Administrative Chief Resident for her program.
Dr. Lang was also a visiting Galloway Fellow at Memorial Sloane Kettering Cancer Center, followed by a three-year fellowship in Gynecologic Oncology (Women's Cancer Surgery) at UCLA and Cedars-Sinai Medical Centers in Los Angeles, California. During this training, she had extensive experience in advanced minimally-invasive surgical techniques including laparoscopy and robotic surgery. During her final year of fellowship she was concurrently enrolled in a Doctoral Program in Biomedical Science and Translational Research focusing on the field of ovarian cancer.
Following her fellowship, Dr. Lang spent three years as Medical Director of "FLOW: Integrative Women's Wellness Practice," providing holistic comprehensive individualized care for women with gynecologic and oncologic concerns. Dr. Lang's practice is located within the Beverly Hills Health Center, where she will continue her dedication to patient care at the Center's integrative Women's Oncology Division, alongside renowned specialists in the fields of surgery, hematology/oncology, and radiation oncology.
Dr. Lang has an active practice in Beverly Hills, CA. She is the mother of three children.
Affiliated With: K B Surgical Center | Khalili Center