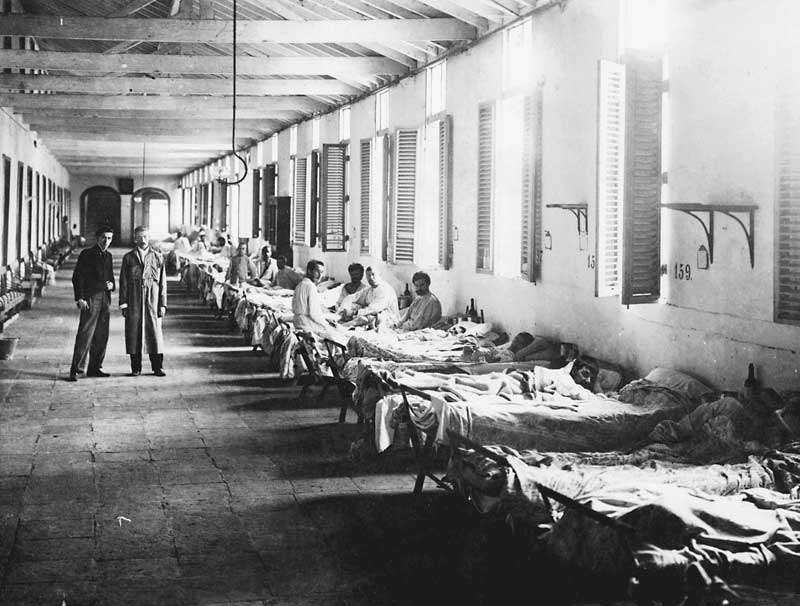 Yellow fever epidemics struck the United States repeatedly in the 18th and 19th centuries. The disease was not indigenous; epidemics were imported by ship from the Caribbean.
Dr. Reed decided against self-experimentation and injected 22 Spanish immigrant workers in Cuba instead with the agent for yellow fever. He paid them $100 in gold and free medical care, another $100 if they contracted Yellow fever. Written contracts were signed promising "the greatest care and the most skillful medical service from the Reed Commission" for participation in the experiment. (Subjected to Science, 1995)
Dr. Walter Reed hypothesized that the mosquito bites were the cause of Yellow Fever — just as they proved to be the cause of Malaria. Dr. Jesse Lazear, and Dr. James Carroll decided to join Dr. Reed in testing his hypothesis on themselves. However, Dr. Reed evaded the self-experiment that his colleagues participated in. His colleagues injected themselves, and both developed severe Yellow fever. Dr. Jesse Lazear died, Dr. James Carroll recovered. Dr. Reed has received all the honors for the resolution as to the cause of Yellow Fever.