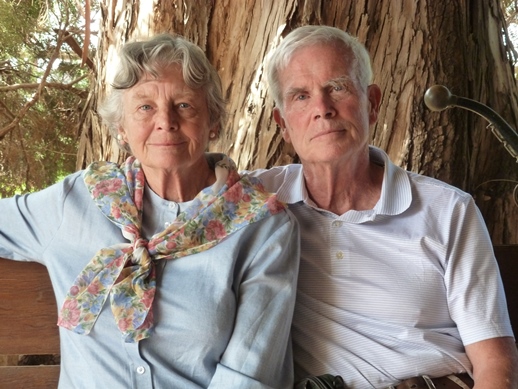 ALLAN SMITH CUNNINGHAM, MD is a board certified pediatrician in Cooperstown NY.
Born in Chicago, Illinois 1942.  Graduated from Appleton, Wisconsin High School 1958.  Married Linda Hall 1964.  Five children, 6 grandchildren.
B.A. (History)  Yale University 1962
M.D.  Case Western Reserve University 1966
Rotating Intern.  Mary Imogene Bassett Hospital,  Cooperstown NY  1966 to 1967                                                           
Field Health Officer, Director.  U.S. Public Health Service Indian Hospital, Sisseton SD  1967 to 1969
Resident in Pediatrics.  University of Oregon Medical School, Portland OR  1969 to 1971
Attending Pediatrician.  Bassett Hospital  1971 to 1993
Program Chairman.  LaLeche League Physician Seminar  1993 to 1995
Associate Professor of Pediatrics.  SUNY Upstate Medical University,  Syracuse NY  1995 to 2007
Selected distinctions:   NCAA All-American Swimming Team 1961…Award of Appreciation from the Sisseton-Wahpeton Sioux Tribe 1969….Certified in Pediatrics 1972.  Recertified 1996….Editorial Board, The Journal of Pediatrics 1986 to 1993….Member, American Board of Pediatrics 1994 to 1999……Professional Advisory Board, La Leche League International
Career summary:  For 40 years I did general pediatrics in hospitals and outpatient clinics.  Stimulated primarily  by my clinical experience, I published many original articles on a wide variety of medical subjects.  My most important publications pertain to the epidemiology of infant feeding.  They were important in raising awareness of the importance of breastfeeding, even in developed nations, and of the morbidity associated with infant formula feeding.
Over the years I became keenly aware of the problem of the medical overtreatment of children, and of untoward commercial influences on pediatric practice.  In retirement I continue to keep up with medical advances and medical foolishness.  My longstanding interest in public health includes advocacy for vaccinating children.  However, in the last 15 years I have become aware of excessive vaccine promotion and of the non-humanitarian motives driving the immunization program.
A Sample of Dr. Cunningham's publications:
Munchausen syndrome by proxy, Clinical Pediatrics, 1998
Breast-feeding and health in the 1980s: a global epidemiologic review, The Journal of Pediatrics, 1991
DICE: nonclinical causes of overtreatment, American Journal of Diseases of Children, 1989
Hypokalemia and respiratory arrest in an infant with status asthmaticus, Pediatrics, 1988
Studies of breastfeeding and infections. How good is the evidence? A critique of the answer from Yale, Journal of Human Lactation, 1988
STAPHYLOCOCCAL SCALDED SKIN SYNDROME, The Pediatric Infectious Disease Journal, 1987
Breast-feeding, antioxidants, and retinopathy of prematurlty, American Journal of Obstetrics & Gynecology, 1987
The Future of Rural Maternity Units, JAMA, 1986
Morbidity in breast-fed and artificially fed infants. II, Pediatrics, 1979
Vaccine mandates are doing more harm than good, BMJ, 2015
Numerous letters to The BMJ, published as rapid responses, pertaining to the safety and effectiveness of vaccines and the ethics of vaccine mandates, 2015 to 2020