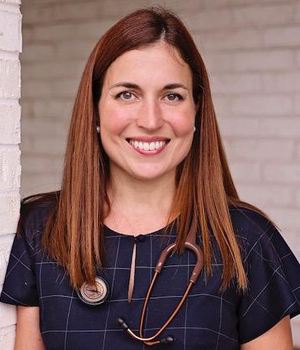 Cammy Renae Benton, MD, ABIHM is a Board certified physician in Family Medicine and in Integrative and Holistic Medicine. She graduated Magna Cum Laude at Eastern Carolina University; she earned her MD in 2000, and did her residency at the University of North Carolina – Chapel Hill. She is board certified by the American Board of Family Medicine (2004), the American Board of Integrative and Holistic Medicine (2013) and the Institute of Functional Medicine (2013).
In 2012, Dr. Benton traveled to Haiti with the Bless Back Worldwide Medical Missions; she has volunteered at the refugee clinic for Hmong in Charlotte. Dr. Benton has cared for patients in the Carolinas Healthcare System and at the Children's Advocacy Center where she evaluated children who have allegedly been abused. Dr. Benton is a member of Physicians for Informed Consent, a nonprofit organization focused on science and statistics.
She owns and manages the Benton Integrative Medicine, a Direct Primary Care Practice whose objective is to provide quality care to patients ranging in age from birth to seniors, implementing integrative and Functional Medicine.