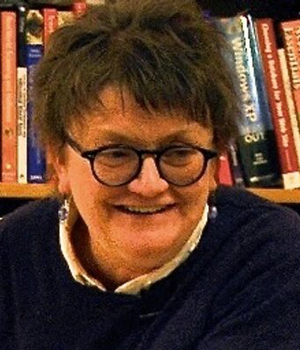 Carol Stott, PhD. is a Clinical Psychologist, a Chartered Scientist with the UK Science Council, an Associate Fellow of the British Psychological Society and a Fellow of the Royal Society of Medicine. Her PhD in the Prevalence and Outcome of Specific Language Impairment is from the University of Cambridge, Faculty of Clinical Medicine, Department of Psychiatry. She remained at Cambridge for 13 years carrying out research into genotype-phenotype associations and developmental disorders. Much of her time was spent at the Autism Research Centre investigating the frequency of Autism Spectrum Disorders.
Dr. Stott is an accredited diagnostician and assessor of autism and was a scientific advisor to the Medical Research Council Review of Autism, published 2001, and scientific advisor to the All Party Parliamentary Group on Autism. She is also accredited by the University of Michigan, Autism and Communication Disorders Clinic. Dr. Stott also acquired an MSc in Forensic Psychology and Criminal Investigation at the University of Liverpool, and another MSc in Epidemiology at the University of London School of Hygiene and Tropical Medicine.
Dr. Stott is listed in the BPS Directory of Expert Witnesses, and provides expert opinion and assessment on the custody of children, capacity to plead and stand trial, and the need for assistance for people with ASD and related conditions in the criminal justice and family court systems. She is a Member of the BPS Division of Academics, Researchers and Teachers in Psychology and a General Member of the BPS Divisions of Clinical Psychology and Forensic Psychology. Dr. Stott is also a member of the Association of Child Psychologists in Private Practice and a member of the Association for Child and Adolescent Mental Health/
Utilizing the variety of skills she acquired, she co-founded Beginning With A in 2010, providing training to psychologists, pediatricians, psychiatrists, occupational therapists, speech language pathologists, clinical, educational and forensic specialists and other health practitioners and academic researchers on ASD diagnosis. Dr. Stott is the Scientific Editor of The Autism File magazine, and is the author of two dozen peer-reviewed publications.