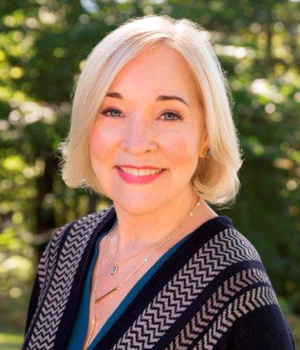 Christiane Northrup, M.D, FACOG, is board certified in Obstetrics and Gynecology, and Integrative Holistic Medicine. She received her medical degree is from Dartmouth Medical School; she did her internship and residency at Tufts NE Medical Center where she was an Associate Clinical Professor. She has been in private practice in Maine. Dr. Northrup is a member of the American College of Obstetrics and Gynecology, and has served on numerous advisory boards of health professionals including: Heal Breast Cancer Foundation, A Woman's Nation, American Holistic Health Assoc., and National Institute for the Clinical Application of Behavioral Medicine. Dr. Northrup has received numerous awards for excellence, including being named as one of The 100 Most Trusted People in America" by the Readers Digest.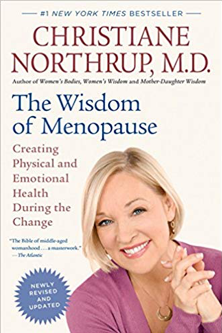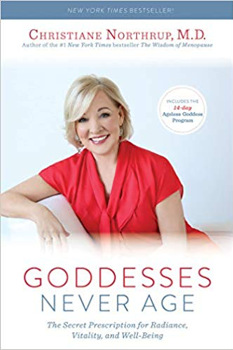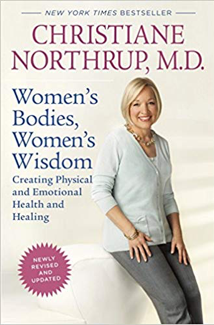 Dr. Northrup's professional appointments include: the Board of Health Professionals of Intact America; she serves on numerous Advisory Boards including: A Woman's Nation, The Red Web Foundation, American Holistic Health Association, Pilates Style, and she has served as President, Co-President, New England Trustee, and Trustee at Large of the American Holistic Medical Association.
Dr. Northrup's publications have reached millions of readers:
Mother-Daughter Wisdom: Creating a Legacy of Emotional and Physical Health, Bantam (2005) was voted Amazon's #1 book of the year in both Parenting & Families and Health, Mind, & Body categories in 2005.
The Wisdom of Menopause, Bantam, 2001, revised, 2006, revised 2012, was #1 on the NY Times Bestseller List; it was named Amazon's "Best of 2001," #1 on Amazon.com in 2001 and 2002.
Women's Bodies, Women's Wisdom, First Edition, Bantam, 1994; Second Edition, 1998, revised, 2006, revised 2010 NY Times bestseller; #1 on Amazon.com in 1999.
Her newsletter, The Dr. Christiane Northrup Newsletter, Monthly newsletter, Hay House, 2004 – 2008; is now
Women's Health Wisdom, monthly e-letter via www.drnorthrup.com, 2001–Present.