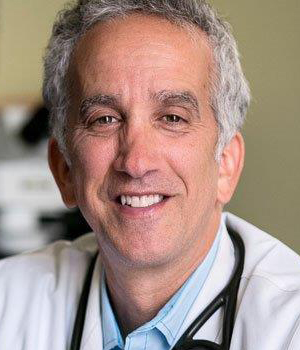 David Brownstein, MD is a board certified Family Practice physician. He is a graduate of the University of Michigan and received his medical degree from Wayne State University School of Medicine, where he is a member of the medical faculty. Dr. Brownstein is one of the foremost practitioners of holistic medicine. He is the Medical Director of the Center for Holistic Medicine. Dr. Brownstein is the recipient of two prestigious awards in 2005. The first award was for Science and Practice, given by the American College for the Advancement in Medicine. The second award was given by the American Academy of Integrative Medicine; its title, the ARC- Excellence Award for a Distinguished Clinician was given for his "Advancement in the Diagnosis and Treatment of Chronic Diseases."
Dr. Brownstein has authored more than a dozen books on a wide range of health issues; his books include:
Heal Your Leaky Gut. 2017; Ozone: The Miracle Therapy. 2016;
The Statin Disaster 2015;
The Skinny on Fats, 2014;
Vitamin B12 for Health, 2012;
The Soy Deception, 2011;
Drugs That Don't Work and Natural Therapies That Do, 2007;
Iodine, Why You Need It, Why You Can't Live Without It. 2004;
Overcoming Thyroid Disorders, 2002; Overcoming Arthritis, 2000;
The Miracle of Natural Hormones, 1998; 3d edition, 2003…
Dr. Brownstein is on the Editorial Board of the Journal of Comprehensive Integrative Medicine, and is the editor of Dr. Brownstein's Natural Way to Health. Dr. Brownstein has lectured internationally to physicians and others about his success in using natural hormones and nutritional therapies in his practice.
"Over the last twenty years or so, I no longer practice conventional family practice. Now, I practice holistic medicine.  I still use much of what was taught to me in my training, but now, I primarily rely on items that support the body's physiology and biochemistry and I strive to avoid using items that poison and block the body's pathways.  Unfortunately, nearly all of the drugs currently used in conventional medicine work by disrupting the body's physiology and biochemistry by poisoning enzymes and blocking receptors." 
In his recent post, From Vaccines to Statins: A Reply to Fake News in JAMA Cardiology (July 7, 2019) Dr. Brownstein refutes the JAMA author's claim that "fake news" – rather than empirical and scientific evidence – has led people to question the safety and value of statins, vaccines, etc.
"Questioning the wisdom, safety and efficacy of any therapy is not fake news. It is what physicians should be doing. Since when is it fake news to question whether the expanding vaccine schedule correlates with the increasing rates of childhood illnesses?!
So, perhaps it is not fake news to point out that doctors should question the independence of every author and they should look critically at anyone who has financial ties to industry…
A sample comment by a patient of Dr. Brownstein:
"Dr. Brownstein is the epitome of what all physicians should strive to be. He is patient, kind, and a fantastic listener. He has an extensive knowledge base and always stays on top of current medical issues. I love that he practices holistic medicine and is also a medical doctor. The combination of the two truly sets him apart from the rest of the medical community. He has helped my family tremendously, and have full faith in his treating abilities.
Dr. Brownstein is the father of two beautiful girls, Hailey and Jessica, and is a retired soccer coach.
07. 2020. A Novel Approach to Treating COVID-19 Using Nutritional and Oxidative Therapies , David Brownstein , Science, Public Health Policy & the Law