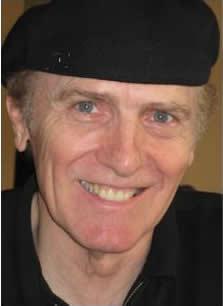 John Oller, PhD Dr. Oller is a Full Professor of Linguistics at the University of Louisiana which recruited him to create a new PhD program in Applied Language and Speech Sciences. Before that he founded the department of Linguistics at the University of New Mexico. Dr. Oller's research has concentrated on the theory and experimental measurement of linguistic processes in education, high stakes testing, the diagnosis of disorders, the success of social interactions, and more recently on genetic systems, biochemistry, repair and disease defenses, etc.
Professor Oller is the winner of the Mildenberger Prize awarded by the Modern Language Association; and has appeared in national internet webinars, and has traveled and lectured across the globe — in Mainland China, England, Denmark, Spain, Germany, Egypt, Israel, Japan, Korea, Taiwan, Thailand, Singapore, Mexico, Quebec, Cyprus, and Canada. He has mentored 43 doctoral students, served on 84 doctoral dissertations. He has served as a reviewer for technical journals in communication disorders, assessment, linguistics, language teaching, and medicine.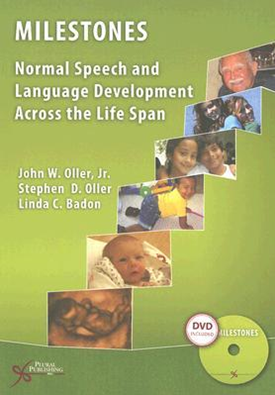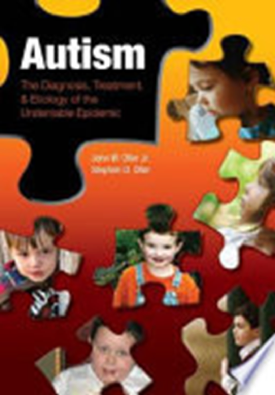 Professor Oller is the author of over 200 peer-reviewed papers and monographs along with 16 books largely in experimental measurement and research on theories of linguistics and sign systems in general.
Human Anatomy and Physiology for Speech-language Pathologists and Audiologists (2019).
Milestones: Normal Speech and Language Development across the Life Span (2014). (Second edition).
Autism: the Diagnosis, Treatment, and Etiology of the Undeniable Epidemic. (2010).
Cases: Introducing Communication Disorders across the Life Span (2010).
Biosemiotic Entropy: Disorder, Disease, and Mortality, Edited a Special Issue of the journal Entropy (2012-2014).
Professor Oller's current work in human anatomy and physiology applies the theory of true narrative representations (TNR theory) to the etiology of human disorders, diseases, and mortality. Grounded in logico-mathematical proofs, the theory shows that all functional representations depend on the most ordinary kind of true reports. Similarly, breakdowns in linguistic, cognitive, emotional, behavioral, and biological communication systems leading to disorders, disease conditions, and mortality stem from corruptions of TNRs. According to the ongoing research, the injurious factors that cause those corruptions include: toxins (most of them manufactured toxicants), physical injuries, radiant energy force fields, pathogens, and, of course, their interactions. In fact, the interactions seem to be more consequential, over the long haul and across populations, than any single contributing factor.
Recent Articles, Chapters, Interview, And Reviews: [ Most available on Research Gate]
From Superficial Damage to Invasion of the Nucleosome: Ranking Of Morbidities By The Biosemiotic Depth Hypothesis. International Journal of Sciences (2019)
The Theory of True Narrative Representations And Some Of Its Applications. Journal of Creation (2018).
A General Explanation Of How And Why Articulation Modeling Works… International Journal of Scientific Research (2018).
HCG Found In WHO Tetanus Vaccine In Kenya Raises Concern In The Developing World. Open Access Library Journal, (2017).
Environmental toxicants and infant mortality in America. Peertechz Journal of Biological Research and Development (2016)
Aluminum-induced entropy in biological systems: Implications for neurological disease. Journal of Toxicology, (2014)
Works in Progress:
Language: A Semiotic Introduction. This book is now published on Research Gate.
Agreement on the Meaning of Word Strings: Measuring Validity In Teaching And Testing A University Course On Human Anatomy And Physiology. (2019).
Mathematical Properties of Meaningful Signs. Pre-print available on ResearchGate. (2019).