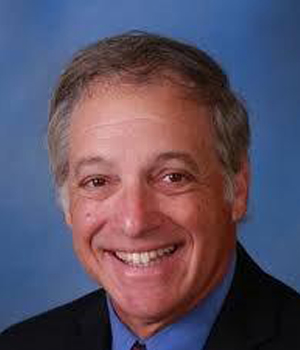 Kenneth Saul, MD. is board certified in Pediatrics, and has been in practice for 37 years. Dr. Saul was an honor student at Northwestern University, winning a three year scholarship, graduating Phi Beta Kappa. He received his medical degree from Ohio State University School of Medicine, and received the OSU Department of Pediatrics Award for Academic achievement. Dr. Saul completed his Internship and Residency at Children's Hospital of Los Angeles. He continues to be on the academic faculty of the University of California LA and Children's Hospital. From 2005 to 2007, Dr. Saul was Clinical Instructor of Pediatrics for Physical Therapy at California Lutheran University.
Dr. Saul has received the American Cancer Society Service Award; the Southwestern Pediatric Society Award; the Daily News, Ventura County Star Readers Choice Award "Best Pediatrician in the Conejo Valley" – multiple years; and Patients Choice Winner of Open Care.
Dr. Saul is a member of the California Medical Association. He is an active Fellow of the American Academy of Pediatrics; serving on the AAP Chapter 2 Board of Directors, the AAP Pediatric Practice Committee, and is the AAP Director of Town Hall Meetings. Dr. Saul is a Pediatric Consultant for Thousand Oaks Surgical Hospital and Pediatric Consultant for Los Robles Hospital Emergency Room and on its Pediatric ICU Founding Board Committee, and has served on its Board of Trustees.
Dr. Saul is an active public lecturer on issues affecting children's health such as: Cancer in Children, Pediatric Nutrition, and Treatment Options & Controversies in Pediatric Infection. And he is on the Speakers Bureau for several multi-national pharmaceutical companies, including: Pfizer, Novartis, GSK, Merck, and Rhone Poulenc.
Dr. Saul believes individualized, personalized, gentle medicine is the key to lifelong good health. Parents describe Dr. Saul as follows:
"Dr. Saul is a great pediatrician who cares about his patients. He always takes his time and answers all of our questions when it is our turn. He also has come in to the office on his day off when my kids were sick and I couldn't wait until Monday and at times, has called me to follow up after hours."
"Dr. Saul is one very special doctor that I would recommend to anyone looking for a pediatrician who is knowledgeable, caring and works with you in the best interest of your child."