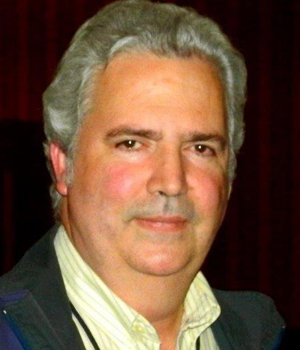 Manuel F. Casanova, MD, 
SmartState Endowed Chair in Childhood Neurotherapeutics and is Professor of Biomedical Sciences, Departments of Pediatrics and Biomedical Sciences, University of South Carolina School of Medicine. He is also Professor (gratis) in the Department of Psychiatry at the University of Louisville. He is licensed to practice medicine in Puerto Rico, Maryland, Georgia, Kentucky and South Carolina. He has been honored and awarded by the American Medical Association, the Stanley Medical Research Institute, and the National Alliance for Autism Research.
In 2018, Dr. Casanova and colleagues from Duke University and the University of Miami School of Medicine, won the Frontiers Spotlight Award for their research "Augmentation of Brain Function: Facts, Fiction and Controversy," a collection of nearly 150 scientific articles covering all aspects of brain augmentation and its impact on human super-intelligence.
Dr. Casanova has won acclaim for his research in neuroscience, the neurobiology of Autism Spectrum Disorders, and has been the Chairperson of the Developmental Brain Disorders Study Section of the National Institutes of Health, and served on the Developmental Brain … He is co-founder of the International Autism Institute at Krasnoyarsk Pedagogic University in Russia, and was President of the International Consortium of Autism Institutes. Dr. Casanova's extensive list scientific publications includes more than 280 peer-reviewed journal reports, and more than 400 other published scientific symposia, journal publications, and book chapters.
Dr. Casanova is the Editor of World Journal of Translational Medicine, the Scientific World Journal of Psychiatry and Pathology Domains; he is the Editor-in-Chief, and Founding Editor of Open Access Autism; he serves on numerous Editorial Boards, including, Neuroscience, Acta Neuropathologica, BioMed Research International (Pathology), Journal of Intellectual Disability –Diagnosis and Treatment, Journal of Special Education and Rehabilitation. He serves as a Review Editor for numerous scientific journals including, Autism Research and Treatment, Frontiers in Alzheimer Research, Frontiers in Neurodegeneration, Open Journal of Psychiatry, Frontiers in Pediatrics, Frontiers in Neuroscience,…in Psychiatry…in Neurology…in Pediatrics…in Public Health, in Nanotechnology in Neuroscience and Neuroimaging .
He has served as Guest Editor for Frontiers in Neural Technology, Frontiers in Systems Neuroscience, Frontiers in Pediatrics, Child and Adolescent Psychiatry. And he is a reviewer for the major journals in neurosciences, psychiatry, Autism: Behavioral Brain Research, Biological Psychiatry, Brain and Cognition, Cognitive and Behavioral Neurology, Frontiers of Neuroanatomy, Journal of Autism and Developmental Disorders, Journal of Neuroscience.
Dr. Casanova and his wife Emily, a research assistant professor at the University of South Carolina School of Medicine, have four daughters: Cristina, Sabrina, Belinda, and Melina. On his blog, (corticalchauvinism.com) Dr. Casonova wrote: "I am not sure if there is a greater feeling of loss than dealing with the death of your own child. I know this from experience."
Dr. Casanova then shared the tragic story of his first grandson Bertrand (here and here). The child developed severe neurological, mental, and developmental damage that is believed to be caused by a rare genetic mutation, NGLY1. He posted a Video about "the struggles faced by families when modern medicine provides no answers and little in terms of hope… When parents are given no other option but to create websites and post articles with their genetic data to accelerate research and treatments for our dying children, there is a serious problem with the system"