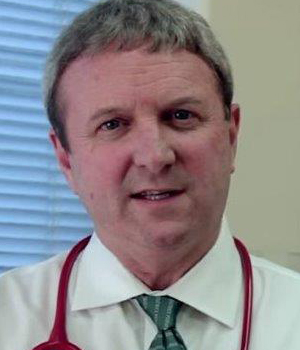 Paul Thomas MD
, FAAP
is board certified in Pediatrics, Integrative Holistic Medicine and Addiction Medicine. His undergraduate and Masters degrees in biology are from the University of the Pacific in Sacramento, and his medical degree is from Dartmouth Medical School. He did his Residency in Pediatrics at the University of California.
Dr. Thomas taught residents and medical students from 1988 to 1993, was a co-owner of Westside Pediatrics from 1993 to 2008, then opened his own practice in  Integrative Pediatrics, where he currently serves over 15,000 patients at Integrative Pediatrics in the Portland, Oregon. Dr. Thomas also founded and runs two other clinics: Fair Start (a medical detox clinic) and Pediatric Urgent Care.
Dr. Thomas was named Top Family Doctor in America by Ladies Home Journal in 2004, and has been awarded "Top Pediatrician in America" in 2006, 2009, 2012. In 2013 and 2017k he was named Top Doctor by Castle Connely and in 2014 he was listed as a Top Doctor in the International Leading Physicians of the World.
Dr. Thomas has extensive teaching experience and is a member of the American Medical Association, a Fellow of the Academy of Pediatrics, the Oregon Medical Association, the American Society of Addiction Medicine, the American Board of Integrative Holistic Medicine, and is a founding director of Physicians for Informed Consent. Dr. Thomas is also the founder of Pediatrics Health Outcomes Initiative. He has been an invited presenter at numerous professional conferences. His most recent presentation, "The Addiction Spectrum & Panel for Pediatric Pain and Addiction" was at the 2019 conference of the International Institute of Functional Medicine.
 Dr. Thomas is the author (with co-author Jennifer Margulis, Ph.D.) of:
The Vaccine-Friendly Plan: Dr. Paul's Safe and Effective Approach to Immunity and Health—From Pregnancy Through Your Child's Teen Years (2016).
The Addiction Spectrum – A Compassionate, Holistic Approach to Recovery. (2018)
Dr. Thomas grew up in Zimbabwe (the former Rhodesia) and went to high school in Swaziland. He is the father of 10 children – 7 of who are adopted. He speaks both Shona and Spanish, and he is a champion of health freedom and informed consent who is unafraid to speak up.