Huguette F. Streuli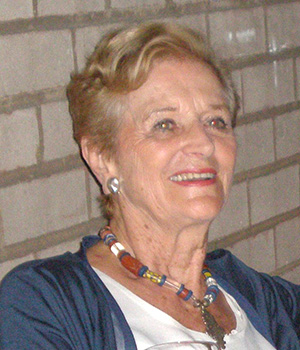 Huguette F. Streuli is a graduate of the University of Leuven (Belgium) where she earned a degree in psychology. She was awarded a degree of master of library science by Pratt Institute in Brooklyn, NY.
For the past 20 years — Huguette was the Director of Library Services in the New York office of Morgan, Lewis & Bockius LLP, an international law firm with more than 1300 lawyers in 21 locations. In that capacity, she was responsible for purchasing books and periodicals, as well as database access, and for negotiating license contracts. Dealing with library needs, supervising a staff of 7 and providing legal and business research for the attorneys, required managing a multi-million dollar budget.
From 2004 to 2008 she served as Treasurer of the service organization Soroptimist International of New York City. Soroptimist International is a worldwide organization for women in management and professions ( active in 92 countries), working through service projects to advance human rights and the status of women.
Since 2008 to present she is a United Nations representative for the Cameroon nonprofit organization: African Action on Aids, Inc (AAA). AAA reaches Sub-Saharan African youths whose lives are affected by AIDS, it provides security, food, education and healthcare.