Toni Bark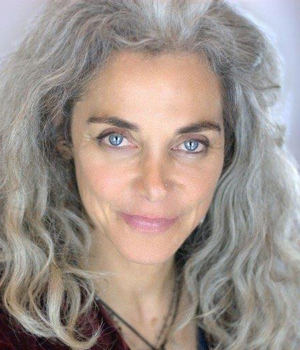 Toni Bark, MD, MHEM, LEED is licensed in Illinois. She received her medical degree from Rush Medical College in 1986, and did postgraduate internship in Pediatrics and Rehabilitative Medicine at New York University; and her Pediatric Residency at the University of Illinois. She has experience as the medical director of hospital Pediatric Emergency Room, the Neonatal Intensive Care Units, and in Emergency Occupational Medicine. She then trained in classical homeopathy and served as Medical Director of several Alternative Medicine Centers. She opened a private practice; the Center for Disease Prevention and Reversal in Evanston, Illinois.
Dr. Bark also has a Masters degree in Healthcare Emergency Management (MHEM), and is accredited by Leadership in Environmental and Energy Design (LEED). She has taught Psychoneuroimmunology and Homeopathy for ten years at the University of Chicago Medical School; and she has also served as a consultant and expert witness in cases before the U.S. Court of Federal Claims.
In her practice, she uses her knowledge about environmental triggers and epigenetics to prevent disease processes. Dr. Bark served as Vice-President of the American Institute of Homeopathy. She lectures frequently about diverse subjects such as: medical science and bioethics; nutrition, healthcare systems, addiction, Alternative Therapies in Disaster Response, overcoming psychological obstacles, The Environment and Pediatric Health.
Her publications include:
HPV vaccines and cancer prevention, science versus activism,

Infectious Agents and Cancer, 2013

How to Stay Fertile Longer, Women's Health (2002)

"

How to Keep Healthy; Colds and Flu" Women's Health (2000)
She was a contributing author to the following books:
Vaccine Epidemic

  Skyhorse Publishing (2012)

Alternative Medicine

 University of Chicago Medical School Text Spring 2005, Fall 2007
University of Chicago Medical School Text 2005, 2006, Chapter on Homeopathy
Dr. Bark has produced a variety of educational materials and co-produced films