2010: U.S. Inspector General report: 78% of human subjects in clinical trials lived outside the U.S.  The Inspector General of the Department of Health and Human Services report found that 78% of human subjects in drug trials lived outside the U.S where safeguards and inspections are rare; 13,000 Peruvians were subjects in clinical trials where the FDA conducted no inspections.
2011: Presidential Commission for the Study of Bioethics condemned the Guatemala syphilis experiments unethical.
The experiments had taken place between 1946 – 1948 – close to 70 years ago – long after all of the researchers and public officials involved had been dead. Secretary of State, Hillary Rodham Clinton apologized on behalf of the U.S.  However, the same Bioethics Commission justified the use of children as test subjects in anthrax vaccine experiments. The children who are precluded from refusing would, most likely, be recruited from underprivileged families, mostly minorities, who would be exposed to serious risks of harm without their informed consent.
2011: Deadly Medicine: Foreign Clinical Trials, a "must read" report in Vanity Fair
Donald Bartlett and James Steele provide in-depth insight into the dark side of pharmaceutical industry globalization. They document the industry's trend of moving clinical drug and vaccine trials to countries with the largest populations of poor and illiterate people where safety regulations are non-existent and "mistakes" can end up in pauper's graves.
For example, 4,142 children were enrolled in clinical trials in New Delhi India, two-thirds of them were less than one year old. Within a 30-month period, 49 babies died while taking part in clinical trials.  In 2008, the FDA inspected 1.9% of clinical trials inside the U.S. That same year, FDA visited just 45 sites of the 6,485 locations conducted outside the U.S. This demonstrates that the U.S. Government fails to rein in a lethal profit machine.
In 2008 seven babies participating in drug testing in the Argentinean province of Santiago del Estero, with a population of nearly a million, one of the country's poorest, suffered what the U.S. clinical-trials community refers to as "an adverse event": they died. The deaths occurred as the children took part in a medical trial to test the safety of a new vaccine, Synflorix, to prevent pneumonia, ear infections, and other pneumococcal diseases.

Developed by GlaxoSmithKline, the world's fourth-largest pharmaceutical company in terms of global prescription-drug sales, the new vaccine was intended to compete against an existing vaccine. In all, at least 14 infants enrolled in clinical trials for the drug died during the testing…Local doctors who persuaded parents to enroll their babies in the trial reportedly received $350 per child."  Read Deadly Medicine, Vanity Fair, 2011
2012: BBC: India's Poor Have Become Human Guinea Pigs 
Internal hospital documents seen by News Night reveal that since 2005, 80 cases of severe adverse events in trials have been recorded in Indore. One patient listed on the severe adverse events document is Naresh Jatav, who is now four.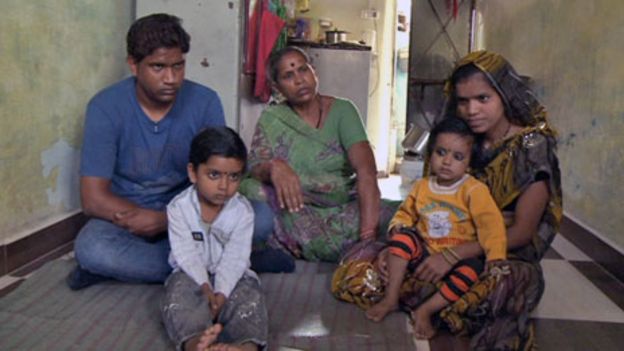 Over the past seven years, almost 2,000 trials Tests have been conducted in India. The tests include drugs made by well-known companies such as Biogen Idec, Astra Zeneca and Glaxo Smith Kline. There were 288 deaths in 2008; 637 deaths in 2009; 668 deaths in 2010; and 438 deaths in 2011.  At Indore's Maharaja Yeshwantrao Hospital, 73 clinical trials were conducted on 3,300 patients – 1,833 of whom were children. Dozens of patients died during the trials with no compensation having been paid to the families left behind."  Read more Have India's Poor Become Human Guinea Pigs?