On June 27, 2016, The New York Times reported that New York University medical school "quietly shut down eight studies at its prominent psychiatric research center" and dismissed Dr. Alexander Neumeister, the studies' lead investigator was the director of the Molecular Imaging Program for Mood and Anxiety Disorders, and a Professor in the Departments of Psychiatry and Radiology at NYU Langone Medical Center.
The NYU team tested "an experimental mind-altering drug (similar to cannabis / marijuana) on behalf of Pfizer pharmaceutical. The experiment was designed to test two controversial areas of psychiatry which have so far proven elusive. First, they searched for a biological sign or marker of (in this case) post-traumatic stress disorder (PTSD); and second, they sought to demonstrate the effectiveness of Pfizer's drug in relieving the symptoms of PTSD by performing PET scans on each subject.
Dr. Neumeister is one of psychiatry's leading PTSD researchers who has copious financial ties to pharmaceutical companies, including Pfizer which, according to Politico, had received a $1.7 million grant from Pfizer (probably for the NYU trial). His prior collaborators include scientists at Yale School of Medicine, the University of California – San Diego, and the U.S. Veterans Affairs National Center for Post-Traumatic Stress Disorder.
In an interview with CBS he hyped his research as on the cusp of validating psychiatry as a legitimate field of medicine:
Dr. Alexander Neumeister

"People with cancer have a variety of different treatment options available based on the type of cancer that they have. We aim to do the same thing in psychiatry. We're deconstructing PTSD symptoms, linking them to different brain dysfunction, and then developing treatments that target those symptoms. It's really a revolutionary step forward that has been supported by the National Institute of Mental Health (NIMH) over the past few years in their Research Domain Criteria Project." (Brain & Behavior Research Foundation – Awarding NARSAD Grants)
The NYU shut-down occurred after a warning letter from the FDA cited protocol violations that "jeopardize subject safety and welfare" and falsified documents that "raise concerns about the validity and integrity of the data collected at your site."
According to Diane Ruffcorn, a subject in the experiment, the study had several false starts, requiring her to stop taking medication, then restart, then stop again — and restart.
"It was horrible. I had flashbacks, returning nightmares, every symptom coming on full force, not to mention the withdrawal. After going off and back on four or five times, I told them, 'I can't do this anymore.'
*Update: We are indebted for the following astute observations to Health Care Renewal which in its a July 7th post highlighted the far-ranging wider issues at play in this case of research misconduct; an issue that plagues medical research generally, and psychiatric research in particular.
The issues revolve around massive manipulation of clinical research to obtain results favorable to the sponsor who owns the data and is free to suppress research whose results remain unsatisfactory even after such manipulation.
"The vested interests are most commonly pharmaceutical, biotechnology or device companies and those working with them.  Such suppression and manipulation may make treatments that do not work look efficacious, and treatments that are dangerous look safe, and may lead to excess costs, and worse, harms to patients.  This kind of research misconduct may be facilitated by individual researchers seeking fame and fortune, but is hardly an individual sport."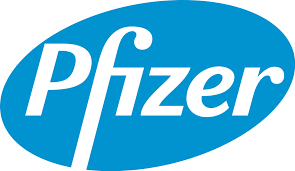 The Times article played down the pivotal role of Pfizer Pharmaceuticals, citing Pfizer's claim that "N.Y.U. was responsible for conducting the trial, and that the company had previously tested the same drug, known as an F.A.A.H. inhibitor, for osteoarthritic pain, without significant side effects." 
However, Pfizer not only sponsored the trial the company designed the trial and it controls the data that it owns — not the investigator, Dr. Neumeister, nor NYU. Furthermore, the Times did not question Pfizer's statement that its previous trial of the same drug was "without significant side effects." Such a claim by a drug manufacturer should not be accepted as factual without independent verification by an examination of the actual trial data. Pfizer typically denies access to its clinical trial data.
In light of the catastrophic results of a trial testing a similar experimental F.A.A.H. inhibitor drug — BIA 10-2474 — which was tested earlier this year on six healthy volunteers in Rennes France, resulting in the death of one subject and the hospitalization of four other previously healthy subjects who suffered severe, irreversible neurological harm, skepticism about Pfizer's unverified claim is in order. (Read more here)
As noted by Health Care Renewal, Pfizer's controlling role over the conduct of the trial and the data — was completely ignored by the author of The New York Times article. He failed to comment on whether and how Pfizer had played a role in the researcher's misconduct which involved protocol violations and falsification of documents.
"The implication is that research misconduct is a bad-apple problem… More evidence that the study was under the control of Pfizer, rather than of Dr Neumeister, could be inferred from the problems Ms Ruffcorn had in determining whether she had taken the drug or placebo."

Conclusion

"So it seems that in this case a study which may not have been conducted according to research standards was likely a pharmaceutical sponsored, designed, and controlled Phase II trial done as part of an effort to seek approval for a new drug.  Hence this case was not only about allegations of individual research misconduct, but about yet more problems with the implementation of commercially controlled human experiments designed to ultimately further marketing as well as science.  Yet none of the public discussion so far of this case was about whether Pfizer had any responsibilities to assure the quality of the research in which it was so involved, much less whether interactions between the company, the university which was being funded by the company, and the researcher employed by the university but whose salary was probably partially underwritten by the company might have affected how the study was implemented. 

There may be many problems with individual misconduct affecting clinical research.  But failure to consider how this research is now mainly conducted within a commercial milieu seems to be missing the elephant in the room.  If we cannot plainly discuss research misconduct as part of the larger picture of health care dysfunction, we will not be able to do much about it.  True health care reform would help end the taboo on discussion about how powerful organizations and their wealthy and powerful leaders distort health care."