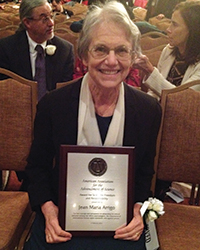 In this story full of villains, Jean Maria Arrigo emerges from the authoritative Independent report by David Hoffman, as a hero – and a martyr. As a member of the APA ethics task force known as PENS, she had a ringside view of the machinations of the panel that was stacked with 6 out nine military and CIA operatives. (Read AHRP extensive coverage of APA's vital role as facilitators of torture here, here, here, here, here, here, here, here )
Not only were her protestations against the participation of psychologists in interrogations that are universally recognized as torture, ignored; she was attacked for sounding alarms about the complicity of the organization in the government torture at APA conventions.
The discussions within the PENS task force were acrimonious. Hoffman writes that when Arrigo expressed discomfort with the panel's ties to the military, Gerald Koocher, former APA president and member of the board in 2005 "challenged each of Arrigo's points" on a task force email.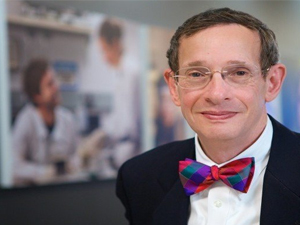 But the acrimony intensified after Arrigo took her concerns public at APA conventions and when journalist Amy Goodman used it for a story on her Democracy Now broadcast. Arrigo was the subject of a smear campaign that included suggestions that she was mentally unstable.
Koocher circulated an open letter claiming that the "suicide" of Arrigo's father and her "troubled upbringing" were affecting her state of mind. Arrigo's father was actually alive and well. Koocher is one of the high ranking APA officials named in the Hoffman report as having collaborated with the Defense Department to create a task force that would rubber stamp government dictated ethical boundaries. Koocher admitted in an interview with Hoffman that he acted as an enforcer for the group, seeking to keep them on track. (DePaul Dean Gerald Koocher Implicated in Torture Report, The DePaulia, August 2015)
She told the Guardian, "it has been jarring to see what her colleagues were saying – and doing – about her behind closed doors.  I think the effect on me, which has intensified, may be more like what happened to people in East Germany when the Stasi records were opened."
Arrigo is fearful that the APA will ride out the wave of bad publicity rather then remove the rot of torture from the root.
In April 2016, the American Association for the Advancement of Science awarded its 2015 Scientific Freedom and Responsibility Award to psychological scientist Jean Maria Arrigo for "her courage and persistence in advocating for ethical behavior among her fellow psychologists, the importance of international human rights standards, and against torture."
The AAAS selection panel recognized that Arrigo's actions "attest to her courage in continuing to stand up and speak out for the ethical behavior of members of her profession, the integrity of internal task force efforts, the importance of rigorous international standards in US national security policy, and the immorality of torture, even in times of crisis."  (Read more at Association for Psychological Science)