"Nothing is more fundamental to the ethical conduct of clinical trials than the informed consent of research participants. The Nuremberg Code and every subsequent major international statement about ethics and medical research enshrine this role."
In his recent article in Science and Engineering Ethics, Dr. Mark Yarborough, Dean's Professor of Bioethics at the University of California, Davis, draws attention to the disparity between bedrock principles of medical ethics and current practice by the medical research community — as confirmed by a large published body of empirical evidence. The evidence shows that regulation-compliant disclosures have effectively concealed what should be regarded as "key information":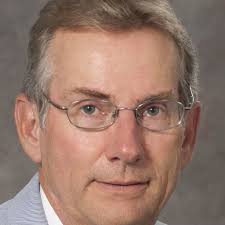 " There is substantial evidence showing that thousands of people every year unwittingly volunteer for ethically suspect clinical trials. Some of the evidence pertains to preclinical studies used to justify the launch of early phase clinical trials. As the review below makes clear, more often than one might care to admit, the trials are launched on the basis of false positive and other problematic findings, showing that people are volunteering for studies that may lack a body of reliable science needed to affirm that the benefits of a trial are reasonable in relation to its risks.
Amply documented problems about many later-stage industry-sponsored trials, also reviewed below, show how their undisclosed commercial aims can render them devoid of requisite social value. The result of this is that people volunteer for such trials despite the very real chance that a trial's design could produce biased results that may cast what in reality is an inferior drug as a superior one. The evidence also shows how potentially misattributed superiority supports marketing efforts that can boost market share and consumer prices. Any resulting increased costs and clinical inferiority can then get passed along to the very volunteers who helped make the suspect trials possible in the first place.
Two things come to mind. One is the fact that hundreds of thousands of people volunteer to enter the ethically suspect trials. The other is that Research Ethics Committees (REC) routinely approve them. [In the U.S. these committees are called Institutional Review Boards] Thus, something must be askew both in the REC approved informed consent processes and the REC trial approvals themselves.
Proposed changes to the Common Rule still inadequate:
(4) The prospective subject or the legally authorized representative must be provided with the information that a reasonable person would want to have in order to make an informed decision about whether to participate, and an opportunity to discuss that information
(5) (i) Informed consent must begin with a concise and focused presentation of the key information that is most likely to assist a prospective subject or legally authorized representative in understanding the reasons why one might or might not want to participate in the research. This part of the informed consent must be organized and presented in a way that facilitates comprehension
Dr. Yarborough notes that the proposed change fails to identify what constitutes "key information". He cites the following two most important sources from which he draws to  identify what should be considered key information to be disclosed to prospective human subject:
Dr. Yaborough draws his recommendations from both of these sources to show why traditional regulation-compliant disclosures have effectively concealed what should now be regarded as "key information".
An example of a flawed trial design that purports to provide evidence for the safety of the HPV (human papilloma virus) vaccine: Comparison Of Long-Term Immunogenicity And Safety Of Human Papillomavirus (HPV)-16/18 AS04-Adjuvanted Vaccine And HPV-6/11/16/18 Vaccine In Healthy Women Aged 18-45 Years: End-Of-Study Analysis Of A Phase III Randomized Trial, was published in in Human Vaccine Immunotherapy (2014).
The authors purport that the trial demonstrates the safety of the HPV vaccine. In fact, this trial was designed to conceal the significance of the number and severity of the risks posed by the HPV vaccine.
This feat was accomplished by NOT comparing an unvaccinated group with a vaccinated group. Instead, the protocol design compared two versions of  HPV vaccine: HPV-16/18 and HPV6/11/16/18 [Cervarix®, manufactured by GlaxoSmithKline and Gardasil®, manufactured by Merck]. The trial demonstrated that each version of the vaccine triggered a large number of serious adverse events in previously healthy young women aged 18-45 years within five years after vaccination. See: Table 3:
One wonders how many such scientifically and ethically flawed vaccine trial designs are the basis for claiming that all government recommended vaccines are "safe and effective"? What did the "Informed Consent" form disclose?
Read: AHRP Mission, including 4 Essential Safeguards for Human Subjects of Clinical Trials;
Rescuing Informed Consent…:  Provisions in the Revised U.S. Common Rule… by Mark Yarborough. Science and Engineering Ethics, December 2019