Few Americans realize that medical errors including adverse drug interactions constitute the third-leading cause of death in the U.S. Hospital-acquired infections are increasing rapidly; what's more, they are becoming resistant to treatment with antibiotics. These infections pose a life-threatening risk, especially to senior citizens with weakened immune systems as well as children.  As the British Medical Journal report noted: "Medical error is not included on death certificates or in rankings of cause of death.
In 2008, the Centers for Medicare and Medicaid Services (CMS) instituted a policy denying additional payments to hospitals whose patients contracted infections in their bloodstream or urinary tract as a result of the insertion of central lines or catheters.
In 2015, the U.S. government established The Hospital-Acquired Condition Reduction Program, as part of the Affordable Care Act (ObamaCare) imposing financial penalties on hospitals that have high infection rates, hip fractures, and pressure ulcers. Hospitals are required to submit infection data to the CDC database, called the National Healthcare Safety Network. Each year, Medicare is supposed to review up to 200 cases of suspicious infections. However, CMS failed to issue uniform standards for reviewing the data that hospitals report. Thus, no in-depth reviews and analyses are conducted.
Indeed, in April 2017, the Inspector General of the Department of Health and Human Services issued a damning report confirming that although 96 hospitals had reported suspicious data concerning dangerous infections in their reports of "aberrant data patterns" of infections submitted in 2013 and 2014, officials at CMS and the CDC failed to follow-up or to examine any of the cases.
The IG raised concern that hospitals are "gaming" the system because officials at both the CDC and Centers for Medicare and Medicaid fail to audit reports of deadly hospital-acquired infections, many of which are becoming resistant to antibiotics.
"CMS's approach to selecting hospitals for validation for payment year 2016 made it less likely to identify gaming of quality reporting (i.e., hospitals' manipulating data to improve their scores). CMS did not include any hospitals in its targeted sample on the basis of their having aberrant data patterns. Targeting hospitals with aberrant patterns for further review could help identify inaccurate reporting and protect the integrity of programs that make quality-based payment adjustments."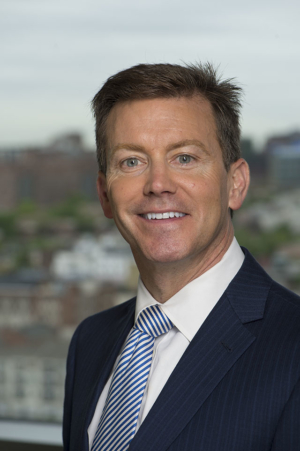 However, Dr. Peter Pronovost, senior vice president for patient safety and quality at Johns Hopkins Medicine, pinpoints the problem as the failure – by CMS and CDC – to institute reliable auditing standards, such as are applied to financial data submitted by publicly traded corporations.
"We require auditing of financial data, but we don't require auditing of [health care] quality data, and what that implies is that dollars are more important than deaths…
There are greater requirements for what a company says about a washing machine's performance than there is for a hospital on quality of care, and this needs to change. We require auditing of financial data, but we don't require auditing of [health care] quality data, and what that implies is that dollars are more important than deaths."
In December of 2017, the federal government imposed financial penalties on 751 hospitals for the following factors, without instituting an auditing protocol:
The factors considered in the Hospital-Acquired Condition Reduction Program include rates of infections from hysterectomies, colon surgeries, urinary tract catheters and central line tubes inserted into veins. It also encompasses rates of methicillin-resistant Staphylococcus aureus, or MRSA, and Clostridium difficile, known as C-diff. Medicare also takes into account the frequency of 10 types of in-hospital injuries, including bed sores, hip fractures, blood clots, sepsis and post-surgical wound ruptures. Together, these kinds of potentially avoidable events are known as hospital-acquired conditions, or HACs.
In 2018, the list of hospitals penalized for quality of care infractions rose to 800.