Few Americans are aware that in 2015, the International Agency for Research on Cancer (IARC) of the World Health Organization (WHO)  declared glyphosate a "probable human carcinogen."
The Environmental Protection Agency's Scientific Advisory Panel was scheduled to meet on October 18-21 to assess the safety hazards of glyphosate, which is the primary chemical ingredient in Monsanto's herbicide, Roundup and RounupReady, its genetically engineered seeds. The herbicide is widely used in US farms and parks — 100 million pounds are applied to farms and lawns each year. EcoWatch reports that:
"The industry first fought to keep the meetings from being held at all, and argued that if they were held, several leading international experts should be excluded from participating, including "any person who has publicly expressed an opinion regarding the carcinogenicity of glyphosate."
The giant agrochemical companies — Monsanto being the most widely detested company — have suppressed public discussion in the US about the mounting scientific evidence of health hazards that have been linked to the chemical ingredients in herbicides used on food crops — especially in genetically modified (GM) foods. Such a discussion at an open meeting poses a serious threat to the agrochemical industry.
Four days before the scheduled advisory committee meetings, EPA caved in to industry's pressure and "postponed" the meeting indefinitely. CropLife, the agrochemical industry's trade organization sent a letter on Oct. 12th objecting to two highly qualified scientists on the panel: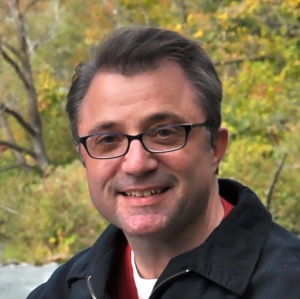 Dr. Peter Infante, a leading epidemiologist who spent 24 years working for the Occupational Safety and Health Administration helping determine cancer risks to workers during the development of standards for toxic substances, including asbestos, arsenic and formaldehyde. His resume includes a stint at the National Institute for Occupational Safety and Health where he conducted epidemiological studies related to carcinogens, and he has served as an expert consultant in epidemiology for several world bodies, including the EPA and the World Trade Organization.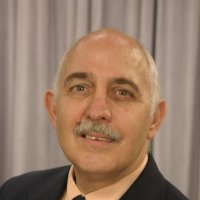 In their letter to the EPA, CropLife demanded that Dr. Infante be completely "disqualified from panel participation.
Dr. Kenneth Portier of the American Cancer Society who directs the activities of the Statistics & Evaluation Center in the Intramural Research Department at the ACS. As an applied biostatistician, he helps design data collection schemes and directs staff in the analysis of the resulting data.
EcoWatch reports that the EPA indicated that one other panelist "had voluntarily departed" but the agency refused to identify that panelist.
This industry is treading on thin ice — the mounting body of scientific evidence is against it. So, it uses bullying tactics of intimidation to control the discussion and perpetuate mass deception. [Stay tuned]