The forces behind the Tribeca Festival rejection process have escalated their methods using strong-arm Texas-style tactics in a determined effort to deny the documentary filmmakers the right to free speech and to censor the public from seeing the controversial documentary film, Vaxxed: From Cover-Up to Catastrophe.
"If you believe in freedom of speech, you believe in freedom of speech for views you don't like. Stalin and Hitler, for example, were dictators in favor of freedom of speech for views they liked only. If you're in favor of freedom of speech, that means you're in favor of freedom of speech precisely for views you despise."                                                           — Noam Chomsky
For the first time in nearly half a century an elected government leader has intervened to prevent a scheduled film from being screened at the Houston International Film Festival.  The documentary is titled "Vaxxed" and chronicles the account of a CDC Whistleblower. (Fox 26)
April 7, The Houston Chronicle reported that the controversial Autism film VAXXED has been dropped from the line-up of the Houston International Film Festival following the direct intervention of Mayor Sylvester Turner. The Chronicle reports that Hunter Todd, the founder and director of the Houston International Film Festival (WorldFest) has pulled the film, stating:
"the festival sponsors threatened to pull their financial support if the film showed. He said the monetary hit would have been around $50,000 and would have affected the festival's ability to return next year for its 50th anniversary."
April 8, Fox 26 reported that University of Houston Law Professor Peter Linzer warned that Turner's suppression tramples on free speech, noting that:
"unlike private individuals, who have the prerogative to pick and choose what speech they present, the law holds government officials to a much higher standard when it comes to censorship. If somebody goes to court I think they will get an injunction and I think they would get it pretty fast."
Janice Evans, Chief Policy Officer & Director of Communications with the Mayor's Office told The Associated Press: "The mayor asked that it be removed from the lineup. I believe Judge Emmett did the same. It is contradictory for the city to provide financial assistance to an event that is disseminating an anti-vaccination message that is counter to the work our health department does."
The Mayor has declined an offer to view the film. His spokesperson contended the documentary "could undermine the City's child vaccination effort.
On April 9, Activistpost.com reported: "In a leaked email between Hunter Todd and Philippe Diaz, head of Cinema Libre, the distributor of VAXXED, Todd says he was pressured by "Houston government officials" to drop the film."
Dear Philippe~ Good Morning…

I wanted you to know that just like DeNiro and Tribeca, we must withdraw our invitation to screen VAXXED! It has been cancelled, and there was no press release about the film… that was scheduled for today, but after very threatening calls late yesterday (Monday) from high Houston Government officials (the first and only time they have ever called in 49 years) – we had no choice but to drop the film. Heavy handed censorship, to say the least… they both threatened severe action against the festival if we showed it, so it is out. Their actions would have cost us more than $100,000 in grants.

I do hope that they did not call or threaten you. It is done, it is out and we have been censored… There are some very powerful forces against this project. It does seem a bit of overkill, as I am confident that it will be released Online soon and millions of people can see it.

My Thanks and Best regards,
Hunter
Hunter Todd
Chairman & Founding Director
TEAM WORLDFEST
The 49th Annual WorldFest-Houston
Dr Andrew Wakefield's reaction: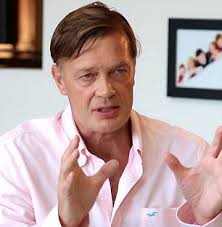 "With the Houston rejection it was quite clear where the pressure had come from and what the nature of the threats had been, and that is why it was so important. It was particularly poignant that it was in the state of Texas where freedom from government interference in our lives is sacrosanct. Perhaps more so than any other state in the nation." Read more at Celia Farber's The Truth Barrier
Philippe Diaz' response to what Andrew Wakefield  : "I think Tribeca created a major precedent by allowing their sponsors to decide what movies they can show. That's exactly what happened. The Directors of Tribeca confirmed it to us. They had problems with sponsors. I think it created a horrible precedent, if you do not like what is in a movie, no matter the quality of the film you can pull it from a festival. It sends a horrible message to the filmmakers community. Either make a movie that sponsors like, if not you might not be included in any festival."
But these shadowy controlling forces are losing on the public relations front; because their bare knuckle tactics have angered an increasingly wider public – just as the ruling political parties — Republican and the Democrats — are losing the support of their constituents. Indeed, Americans are rebelling against the rigged electoral process through which the political establishment maintains control. Americans no longer trust the mainstream media, which is controlled by corporate interests. Wiki Leaks put them to shame.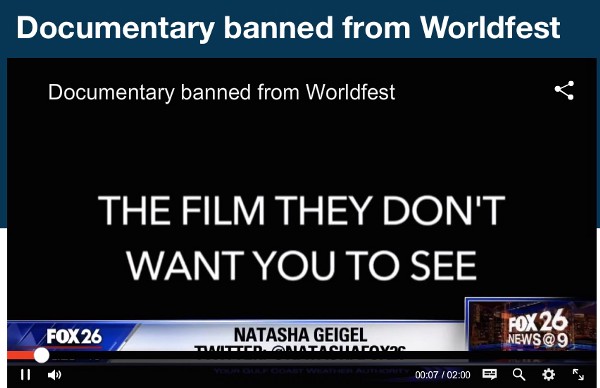 Until VAXXED is shown in your locality, see the uncut (12 minute) ABC interview with Del Bigtree, science journalist, director/producer of The Doctors/ CBS from 2008 to 2015. He left CBS to produce Vaxxed, which he recognized as "the biggest story of my career":
See, Dr. Wakefield video talk before the Society of Chiropractors, Dec. 2015 (1hr, 39 min)   [youtube https://www.youtube.com/watch?v=I8EtfkAngKw]