On April 5, 2019, the New York State Supreme Court ruled in favor of plaintiff's request for a temporary injunction, lifting the ban imposed by the Rockland County Executive that effectively put unvaccinated children under house arrest.
The Court accepted arguments by attorney Michael Sussman, who represented a group of around 30 parents; namely, that the current measles outbreak — which currently constitutes less than a handful of active cases — isn't sufficient grounds to call for a state of emergency.
Under New York state statute, Executive Law 24, permits local governments to impose restrictions on movement or put curfews in place in the event of a "disaster, rioting, catastrophe or similar public emergency." In his ruling, Justice Rolf Thorsen wrote:
"Petitioners have adduced adequate evidence of irreparable injury and a balancing of equities in their favor… Petitioners have shown that without an injunction, their children will continue to miss school…Petitioners have indicated that their children pose no immediate threat to the other children at the school where there have been no reported cases of  the measles.

In rendering the decision, which is limited solely to Petitioners' request for a preliminary injunctions, this Court recognizes that the court 'may not substitute its judgment for that of the board or body it reviews unless the decision under review is arbitrary and capricious and constitutes an abuse of discretion."
Attorney Sussman's persuasive argument was that the county failed to take legitimate  measures to protect public health, issuing punitive measures against a minority who exercised their legitimate right to a religious exemption:
 "Instead of dealing with the actual public health issues involved, which are most directly dealt with through the quarantining of affected people and those close to them — rather than doing that, they've made a wholesale effort to punish people who have legitimate religious exemptions."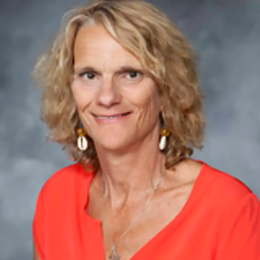 When asked about the danger posed by measles, Hendrieka Fitzpatrick, MD, a general practitioner in New Jersey with expertise in women's and children's health stated that although it may be "miserable…[but] it's not life threatening in the Western world. It's probably milder in children than the flu."
The MMR vaccine (measles/mumps/rubella) has been at the center of controversy pitting parents of vaccine-injured children against the powerful vaccine lobby which is comprised of financial stakeholders in vaccines who vehemently deny that vaccines are anything but "life-saving….safe and effective."
However, empirical evidence contradicts the denial of risk for some children. One has only to examine the data compiled by the federal Vaccine Injury Compensation Program  administered by Special Masters of U.S. Court of Federal Claims ("Vaccine Court"). The data confirms that vaccines do pose serious risks for some children.
Since 1988, more than 20,500 petitions were filed with the Court for vaccine-injuries. Of these, 6,465 met the restrictive compensation criteria, limited to injuries listed on the Vaccine Injury Table.